Any rider worth his salt will always remain prepared for a reasonably long ride; especially in terms of regular maintenance of his machine. However for a ride more than 2000 kms, some preparation is always handy. I am trying to share the my experience of prep before a long ride. None of them are any secret, almost all riders follow them; just that I am trying to put all thoughts together. Everyone's experience varies and you are welcome to add on, elucidate or annotate details.
1. MODIFICATIONS (IF ANY). Many riders rightfully modify their bikes, be it for good looks or for functionality. The most common are handlebars, silencers, seats, wheels/tyres and lights. My recommendation to all riders is to complete the modifications minimum 10 Days prior to your planned journey day and at least ride 300-400 kms with the modifications before you commence your long ride. This gives the chance to get acquainted to the new feel of the machine. You wouldn't want a new trouble in unknown territory ..will you ?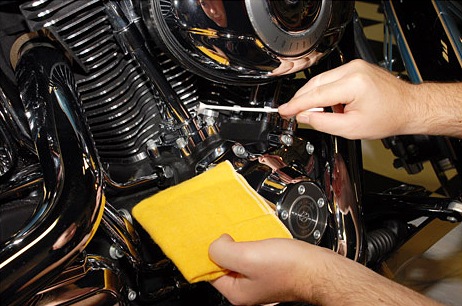 2. PERIODIC SERVICE OF YOUR BIKE. A very very important aspect. I recommend all riders to get the following things checked diligently:-
(a) Engine Oil Check. If change of engine oil is due during your near future mileage, change it now. For RE riders, I recommend use a good 20W50 graded oil and save your money for better things enroute.
(b) Air Filter. Do a visual inspection or take help of a trusted good mechanic. Clean or change as felt fit.
(c) Chain Lubrication. Buy a standard chain lubricant spray liquid and lubricate the chain. Remember to do this every 500 km of travel.
(d) Spark Plug. Get your spark plug checked and cleaned.
(e) Battery Check. Check battery for charge, recharge if necessary, clean terminals of deposit and put some graphite lubricant on terminals.
(f) Fuse and Electrical. Most important check. I personally feel that the weakest link of RE is its Electrical component. Check fuses etc step by step with your mechanic. Check sparking, headlamp, indicator, brake light, fog lamp and dazzlers (if you have them).
(g) Brakes. Check and recheck your brakes. I am an old school Bulleteer still using Drums; checking is my second nature now. Adjust play of brakes minutely as per your riding.
(h) Lubrication of Gear Assembly. Check and top up if required.
(i) Clutch. Check wear and tear of clutch wire, change if necessary. Similarly check clutch plates and change if felt post visual inspection.
(j) Fork and Rear Shockers. Check fork for oil leak. Change oil if necessary. Use specific fork oil and get it done from experienced mechanic only who can ensure right sealing and spacing. Check and adjust rear shocker if necessary.
(k) Carburettor. For old school CI enthusiasts like me, this is the magic box. Take help of an experienced mechanic only to clean and tune it well. Ride and adjust rev and run
3. SPARES TO BE CARRIED. Opinions differ wrt what all spares need to be carried for a long ride. I carry the following always:- (a) Spare clutch cable (b) Spare accelerator cable (c) Spare spark plug. (d) Spare Headlight bulb.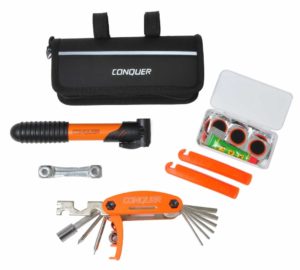 4. TOOLKIT. Take time out to prepare a functional toolkit with requisite spanners, pliers and plug spanner. Never forget to carry some M-seal, Fevikwick and insulation tape.
5. WHEELS AND TYRES. Opinions again vary greatly whether one must shift to Tubeless or not. If you decide to shift to tubeless, you have to change the stock wheels to alloys. Opinion again varies with respect to ride comfort and damage to the mags. My take is to shift to tubeless considering the assurance of better puncture management in odd place and unfavourable terrain. Having done my research, I decided to shift to Parado 19 inch alloy with 13 spokes. The front tyre I chose was Ralco 90/90 tubeless (dual) and for rear I chose Ralco 110/90 tubeless. Shifting to tubeless amounts to an additional expenditure of Rs 11,500. As a habit I fill Nitrogen, which I hear keeps the tyre cool, but nobody can vouch anything concrete on that. The tyre pressure for Highway that I am comfortable with is front 23 psi and rear 29 psi. If you have shifted to tubeless, do carry a puncture repair kit and a foot pump. And most importantly, take time out to do a puncture repair in your spare time. Otherwise you are just a monkey with a smartphone …who has the gadget but doesn't know how to use it.
6. HANDY PACK (TANK BAG). I felt the necessity of a handy bag always to keep some titbit stuff which are always needed. The stuff that I always carry in my tank bag are :-
| | |
| --- | --- |
| (a) Mobile phone, charger and a power bank. | (b) Shades |
| (c) Cigarette and lighter ( Smoking Kills !!) | (d) Chewing gums |
| (e) Route chart and map | (f) Lip guard gel |
| (g) Nylon rope coil | (h) Torch |
| (j) Spare key | (k) Small notebook and pen |
| (l) Hand towel | (m) One night change, slippers and shaving kit |
That way, I am ready for a night break with only the tank bag.
7. DOCUMENTS TO CARRY. As per my experience, it's important to always carry your I-card, Aadhar card, RC book, Driving Licence, Insurance papers.
8. FIRST AID BOX. Make a small First-aid box and carry within it :-(a) Bandage
(b) Crepe bandage
(c) Antiseptic solution/cream
(d) Muscle spray
(e) Medicine for upset stomach, fever, painkillers for sprains.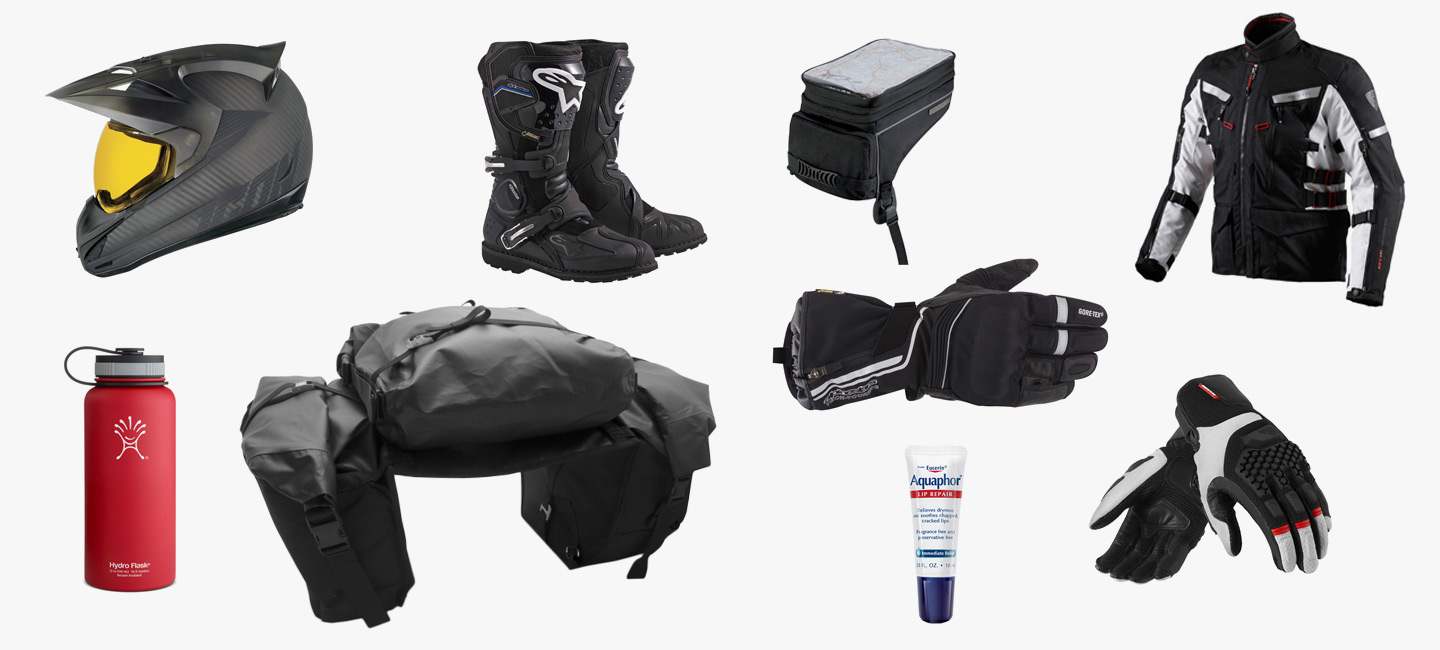 9.RIDING GEAR. For heavens sake, do not compromise on this. Get the following gear ready for a ride:-
(a) Full Face Helmet (please)
(b) Bandana /Face mask
(c) Shades (if required)
(d) T shirt.
(e) Riding jacket
(f) Comfortable underwear.
(g) Riding trouser / Full length cargo with knee protectors.
(h) Towel socks ( preferably)
(j) Long leather boots with double moulded sole
(k) Good quality gloves.
Riding gear is COSTLY, but do spend some money and procure them. Safety is PARAMOUNT.
10. LOADING THE BIKE AND TEST RUN. There are three options available:-
(a) Fixing a panier ( frame)
(b) Mounting saddlebags.
(c) Strapping regular bags with ropes.
Having tried all three, I found that saddlebags are the most convenient. Good quality and economic saddlebags are easily available. I personally prefer the rugged Dirtsack compared to the expensive RE saddlebags. Do load your bike with the entire load at least 24 hours in advance and do a test run of at least 50-60 km, to give a fair idea of load and feel.
11. MONEY. There is a good saying in the Riders Circle, "Layout all stuff and the money you intend to carry …now half the load and double the money". I always carry around 7-8 thousand rupees in my purse for unpredictable situation. Do carry your card too.
12. FOOD AND DRINK. Avoid spicy and rich food. Eat just enough for breakfast and lunch and have a filling dinner. MOST IMPORTANT, DRINK ADEQUATE WATER to keep yourself hydrated always. Dehydration is a common riders problem. If you drink alcohol, drink in moderation only after retiring for the day. A tot of Old Monk makes me ready for the next day.
13. MINDSET. Riders mindset is very important. You are not running after a destination, you want to enjoy the journey. So do that. Remember always:-
(a) Be patient, don't hurry. Hurry hurts.
(b) Be healthy.
(c) Respect and help biker brothers, do not hesitate to ask for help.
(d) Respect local customs and traditions.
(e) Never get into stupid argument and scuffle with locals.
(f) Be thankful.
(g) Do not be in a hurry to reach, enjoy the road.
To conclude, I must say, enjoying a ride is a matter of attitude. As often said …."Adventure is Inconvenience taken positively and Inconvenience is Adventure taken negatively." RIDE HARD, RIDE SAFE.