#Bhīmāshankar_Jyotirlingam #Taantiya_Dada. Busy work schedule et al, I rode my local vahan #Lalan (a cherry red Thunderbird 350) to search out the Bhīmāshankar jyotirlingam in the Sahyadri Ranges approximately 100 km from my workplace. I took the route of Pune – Chakan – Rajgururunagar (Khed) along the Pune Nashik Highway and then turned left to Chas, Wada, Telghar to Bhīmāshankar. A ride par excellence due to the mesmerizing beauty of the area; overshadowing the not so good roads. An ideal Motorcycle route nevertheless, one of the best I have ever seen in my life, in no way less beautiful than the mystic Coorg.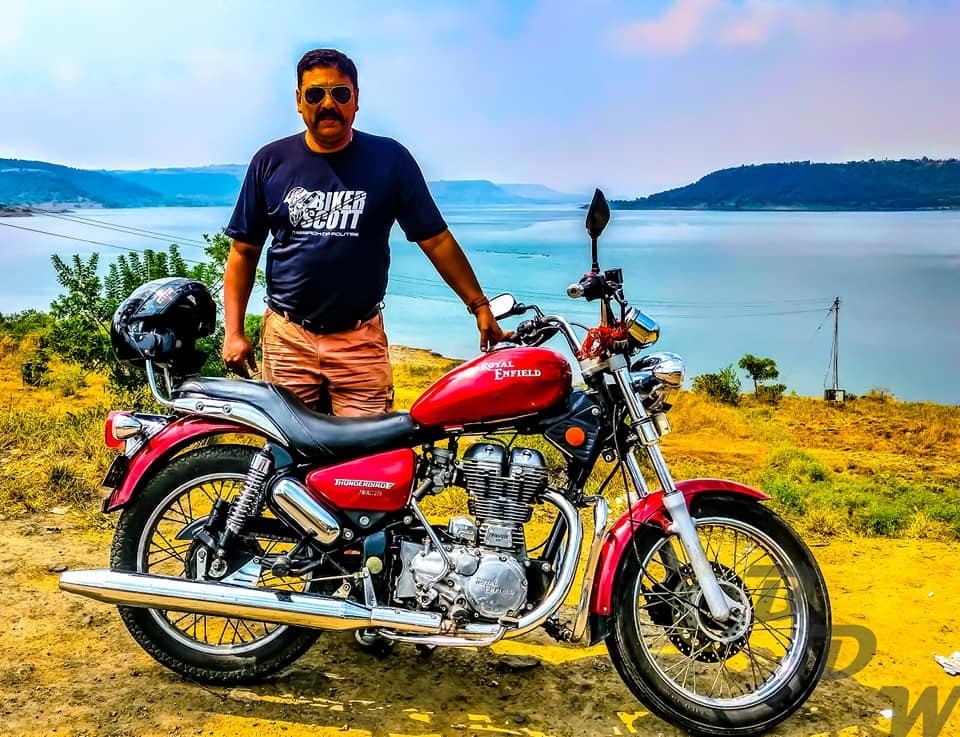 #Jyotirlingam. Many half-knowledged people including Western scholars equate a #Lingam with Penis .. what nonsense !!! A Lingam apropos the shape with no beginning or end represents supreme partless reality, out of which Shiva partly appears. A primary Lingam image symbolises the beginningless and endlessness, thus representing the infinite nature of Shiva-twatva. As per the Shiva-Purana, Lord Shiva, once to prove the oneness to Lord Brahma and Lord Vishnu manifested himself as an endless beam of brightest light piercing all the three Lokas (multiverse), which could be seen in 12 places on Earth. All these twelve places till date are considered to be the residing places of Shiva in his twelve different earthly renditions and is the Holiest of Holy of Hindu Spirituality. Bhīmāshankar is one of the 12 Jyotirlingams.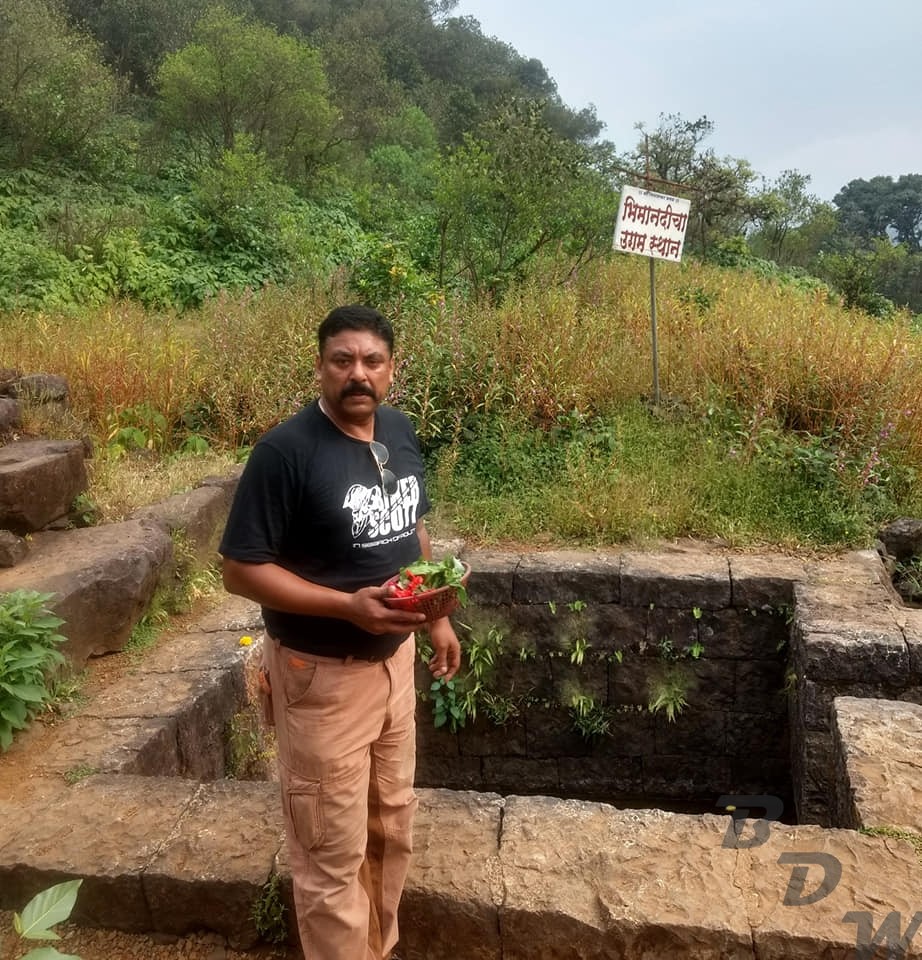 #Story_of_Bhīmāshankar. Kumbhakarna (Raavan's brother) married a Karkati and gave birth to a powerful boy name #Bhīmāsur. Post conquest of Lanka, when Kumbhakarna and the entire Rakshasha clan was destroyed, Kartakati along with young Bhīmāsur fled to the Dakini-Parvat (Sahyadri Ranges) to live a clandestine life. Bhīmāsur in his growing up years knew of his Father's Death under leadership of Ram (an Avatar of Lord Vishnu) and decided to defeat Vishnu to avenge his father's death. He engaged in extreme tough penance and meditation to appease Lord Brahma and accrued immense power and strength. However power corrupted him and he started a reign of terror on the Devas, Rishis and Humans. He even captured and ill-treated Kamroopeshwar – a staunch Shiva worshipper and instructed him to instead worship him. A threatened Lord Vishnu approached Lord Shiva to stymie the situation by defeating Bhīmāsur. Lord Shiva agreed and appeared in Dakini-Parvat. A devastating battle ensued however Shiva reduced Bhīmāsur to ashes. All the Devas including Lord Narada requested Shiva to reside in the location in form and Lord Shiva agreed to manifest himself there as Bhīmāshankar Jyotirlingam. (Many scholars associate this place with killing of #Tripurāsur … But remember Tripurāsur is just a class/community of Asurs who fight with Flying chariots called Tripurā .. Ravan, Meghnad, Kumbhakarna, Bhīmāsur all were Tripurāsurs by that logic). It is believed that the sweat (perspiration) of Shiva during the battle created the Bhīmārathi River, and the birthplace from the Kund (small perennial water spout) is very much present there.
#My_Temple_Experience. Of the Jyotirlingams that I visited, this is perhaps the second Jyotirlingam where one climbs to a great height and thereafter comes down to the deity (the other is #Mahakaleshwar in Ujjain). I was filled with tranquility after a long ride to stand in front of the rather small 12th Century Nagara style temple, much of it renovated by the great Maratha Leader Nana Phadbabis. A huge Portuguese bell with carvings of Mother Mary and Jesus Christ adorns the temple, having been offered by Chimaji Appa, the brother of Peshwa Bajirao 1, post conquest of the Vasai fort. The 150 odd steps climb down thronged by numerous shops was easy. The temple was overcrowded with que of pilgrims more than mile long .. but my anticipated 3 hour wait was fortunately cut short to just 10 minutes on producing my identity card. The darshanam pre Rajyavishek was fulfilling where I could see the Lingam actually; photography however is not permitted inside the shrine.
#Bhīmarathi_River. Famed to have been born from the sweat of Shiva, the Bhīmarathi river takes birth in a Kunda close to the Temple. Not visited by many, it involves a small 10 minute trek which I gladly undertook with a local boy. What is mesmerizing about the river is that all along the road taken, in 70 km one can find all forms of mountain and river features .. from the udgam (birth), Rapid Section, Wide Section, River Valley Section to Meandering and Sangam section. Also the hills present a beautiful feature of Watershed, Jungle, Tabletop, Ghat and Hairpin, Foothills, Passes to those eyes that can see (ref photo). Bhīmāshankar, proved to me to be a journey to the inner self, nature and life itself.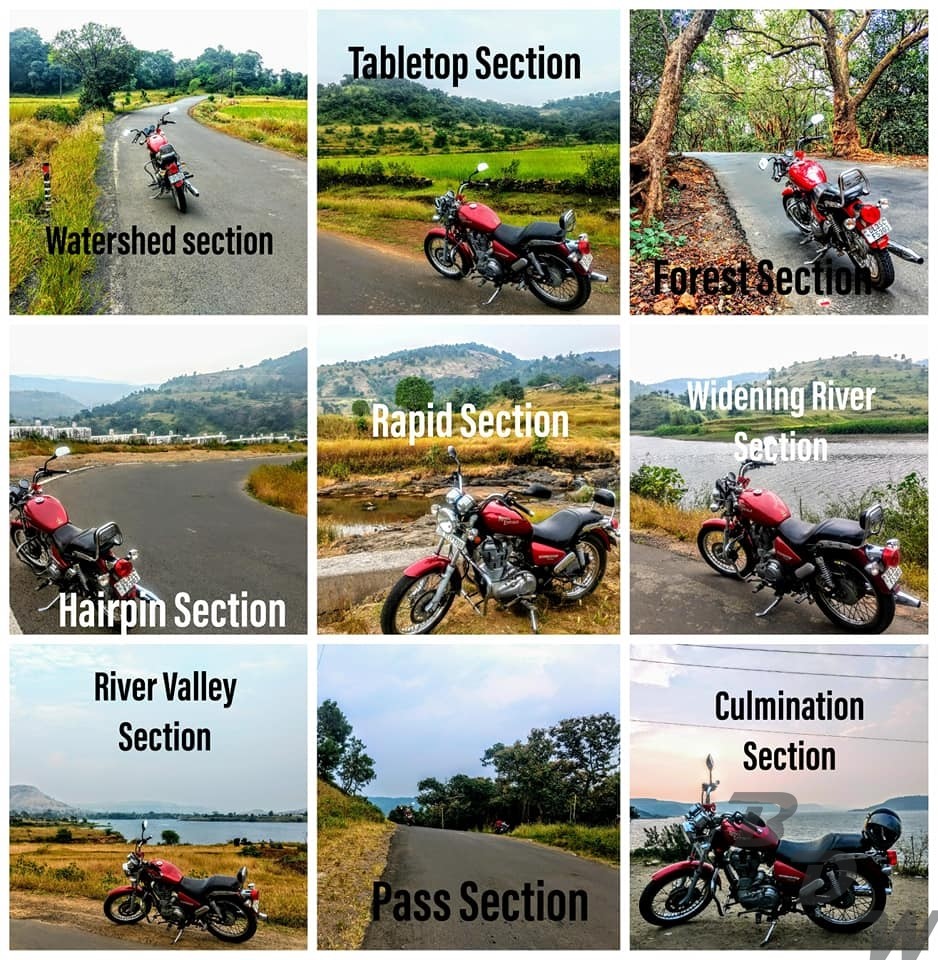 #Thoughts. The Bhīmarathi river manifests itself in all it's forms in just 70 km. What a worth would it have been if we could glimpse our very own life in all it's forms in a short time span !! Well, that might not be possible .. but the mindfulness is important .. that one has to go through various stages from birth till merger to find true fulfilment. "That there is No Purpose, but one has to wield Karma till one is liberated of the cycle of birth and death ..there is no duality, there is only Oneness".. is the remarkable life lesson that Bhīmāshankar Jyotirlingam and River Bhīmarathi brings forth to me.
#