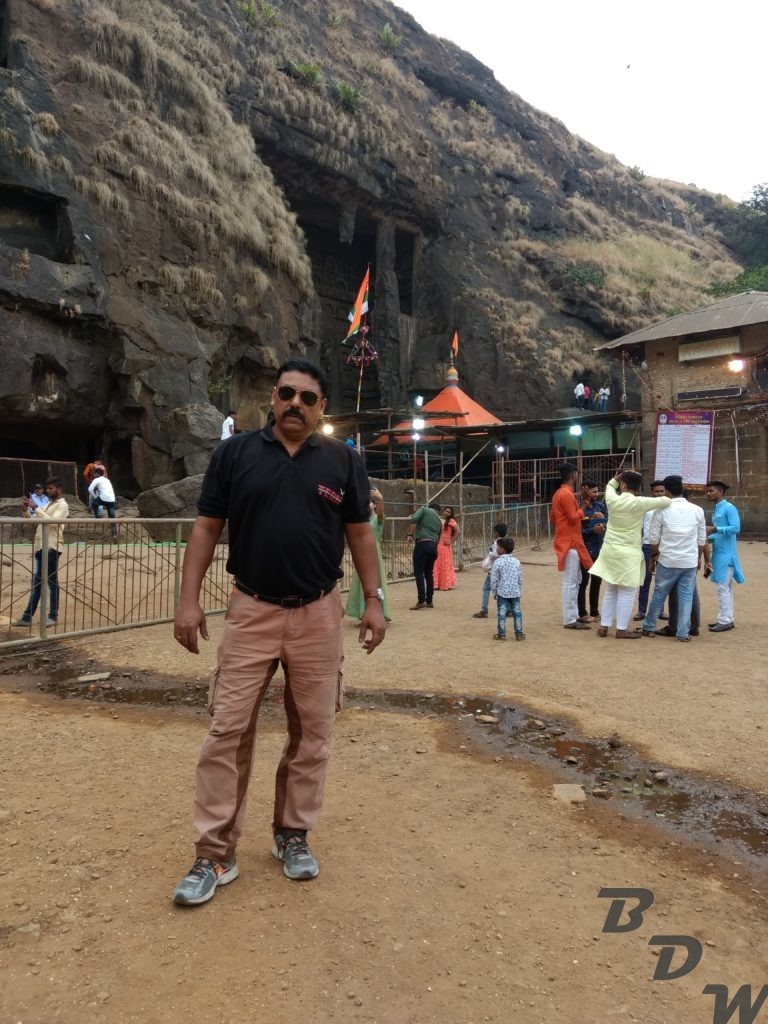 #Karla_Bhaja_Caves #Taantiya_Dada. Inspite of the busy work schedule, I had decided not to spend the free hours by sleeping /resting, instead explore on a Bullet I call #Lalan (because of the red color) some of the greatest Buddhist sites that I have heard of. The Karla and Bhaja caves. As one takes the NH4 (Old Pune- Mumbai Highway from Pune, short of Lonavala is the village Karli (landmark: Tony Dhaba and Sunny Dhaba). On both sides of NH4, separated by about 8km on the Indraayani River valley high atop The Sahyadri Hillocks are the two cave complexes of Karla And Bhaja.
#Karla_Caves (Karli/ Karle Cells) are a complex of ancient Buddhist Indian rock-cut cave shrines, developed over the period – from the 2nd century BCE to the 5th century CE. The oldest of the cave shrines is believed to date back to 160 BCE. Best-known for famous "Grand Chaitya" (Cave 8), which is "the largest and most completely preserved" chaitya hall of the period, as well as containing unusual quantities of fine sculpture, much of it on a large scale. The cave complex houses both Hinayana and Mahayana sect deities etc. The Satavahana rulers and many traders gave grants for construction of these caves. Karli's location in Maharashtra is very interesting and marks the division between North India and South India. The monastery was once home to two 15-meter grand pillars (#Ashokan_Pillar of 4 Lions … see photo) outside the Chaitya. Now only one of these remains, and the remaining space is occupied by a temple dedicated to the goddess #Ekveera, who is worshipped most notably by the Koli community. The 150 stair climb is steep and takes about 10 minutes, the path thronged by numerous shops selling puja accessories besides toys, clothes, eatables etc.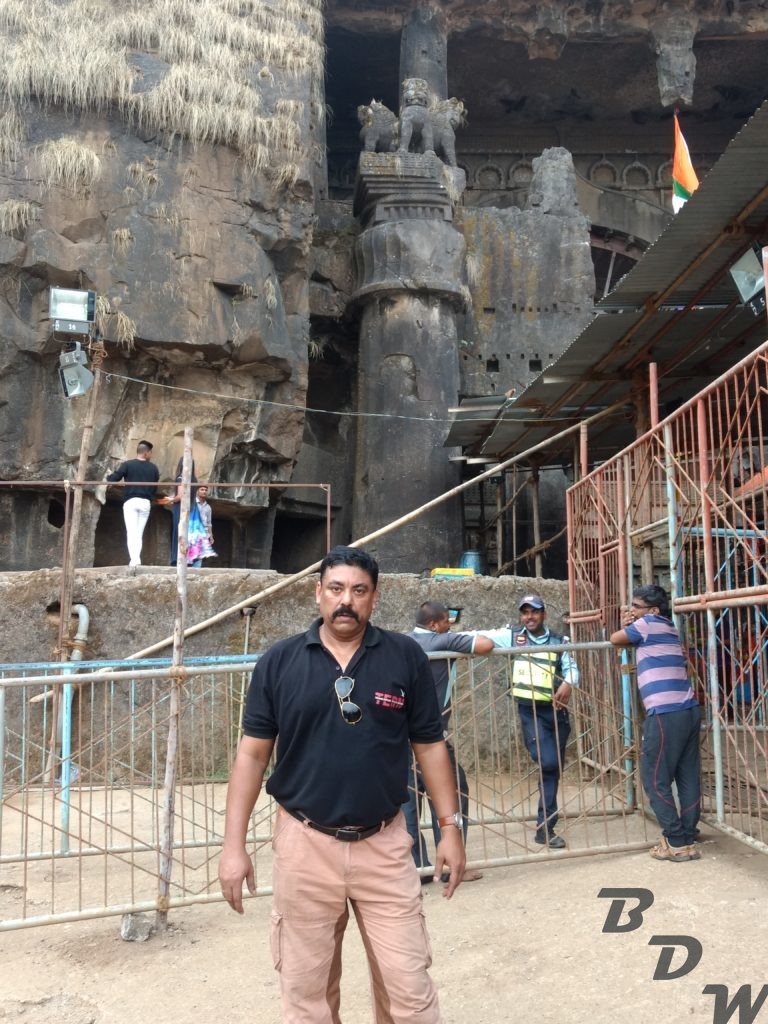 #Bhaja_Caves (Bhaje) is a group of 22 caves dating back to the 2nd century BCE belonging to the Hinayana sect of Busddhism. The caves have a number of chortens/stupas, one of their significant features. The most prominent excavation is its chaitya (or chaityagrha – Cave 12), a good example of the early development of this form from wooden architecture, with a vaulted horseshoe ceiling. The climb of about 140 steps is steep, desolate and very picturesque, giving a good view of the Indraayani valley.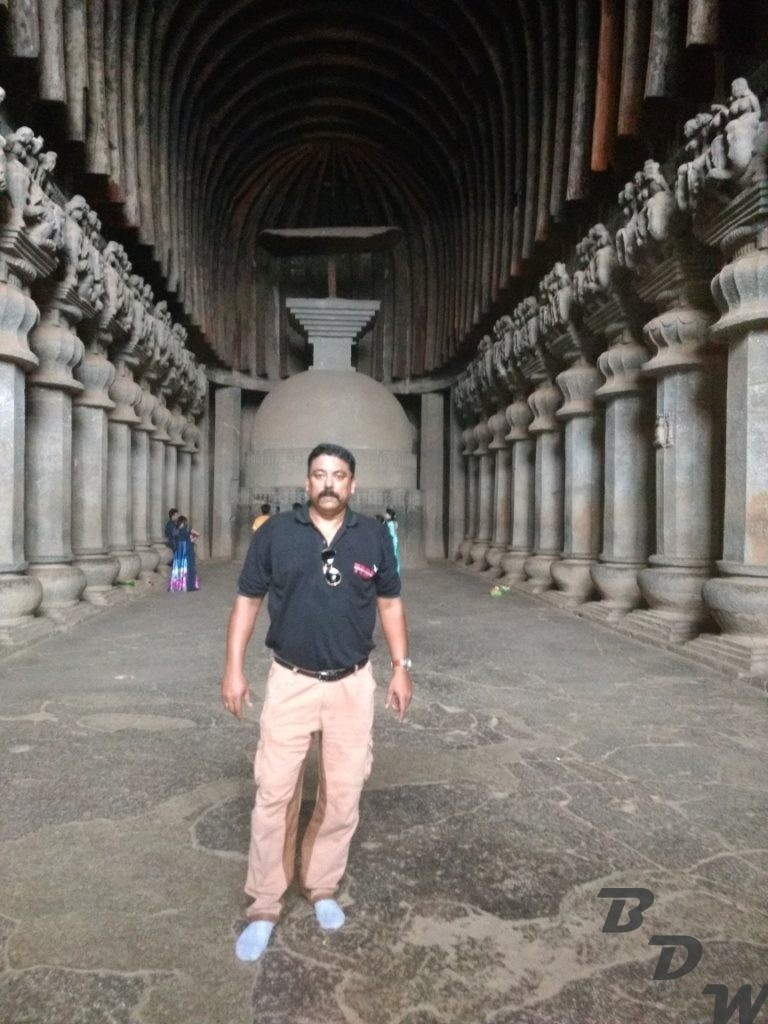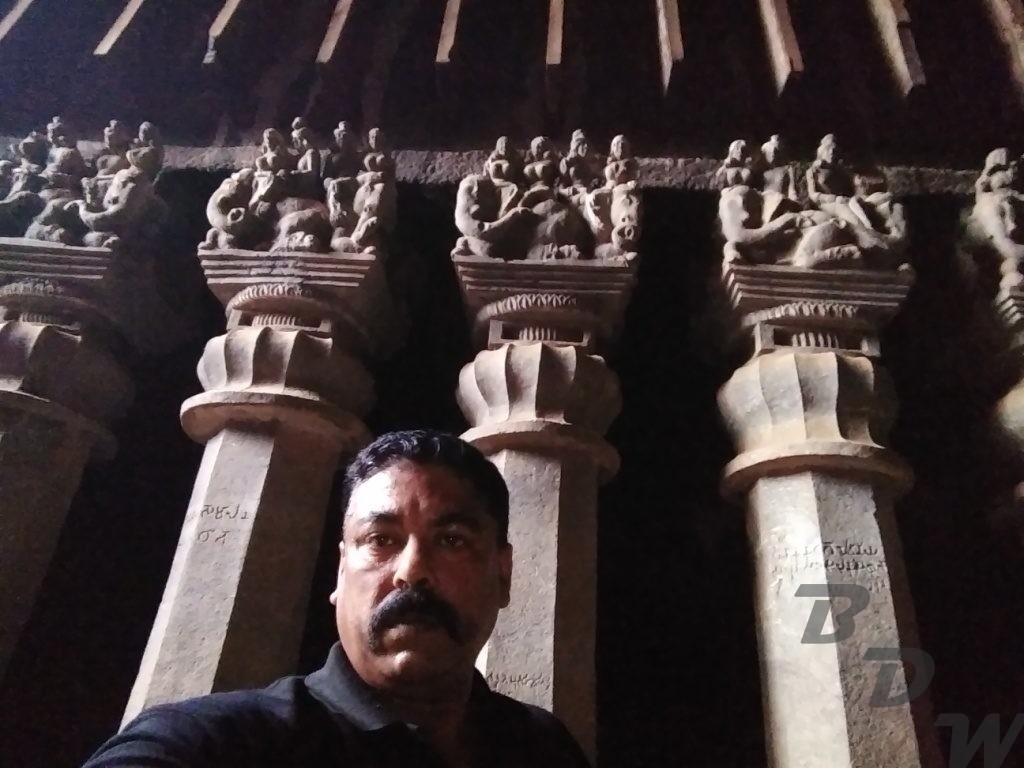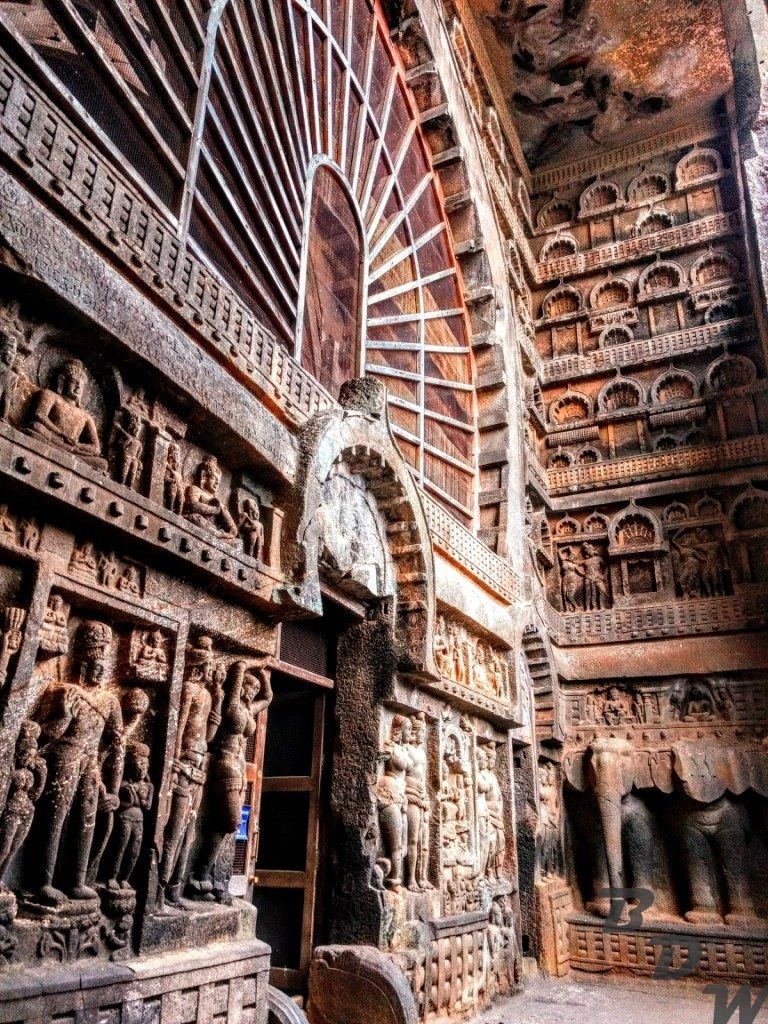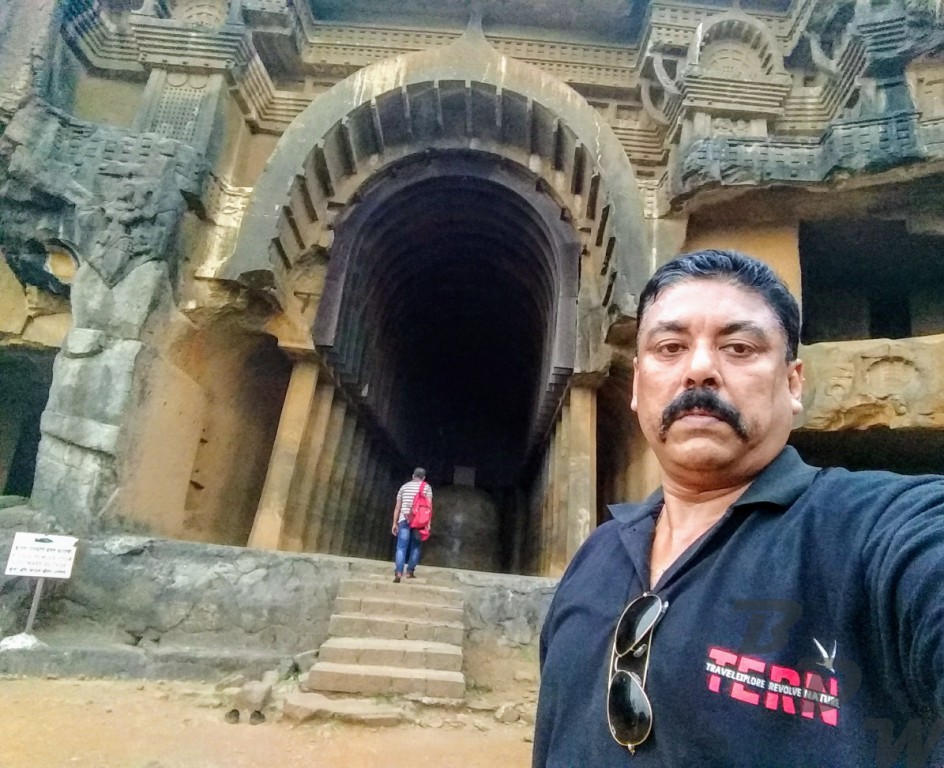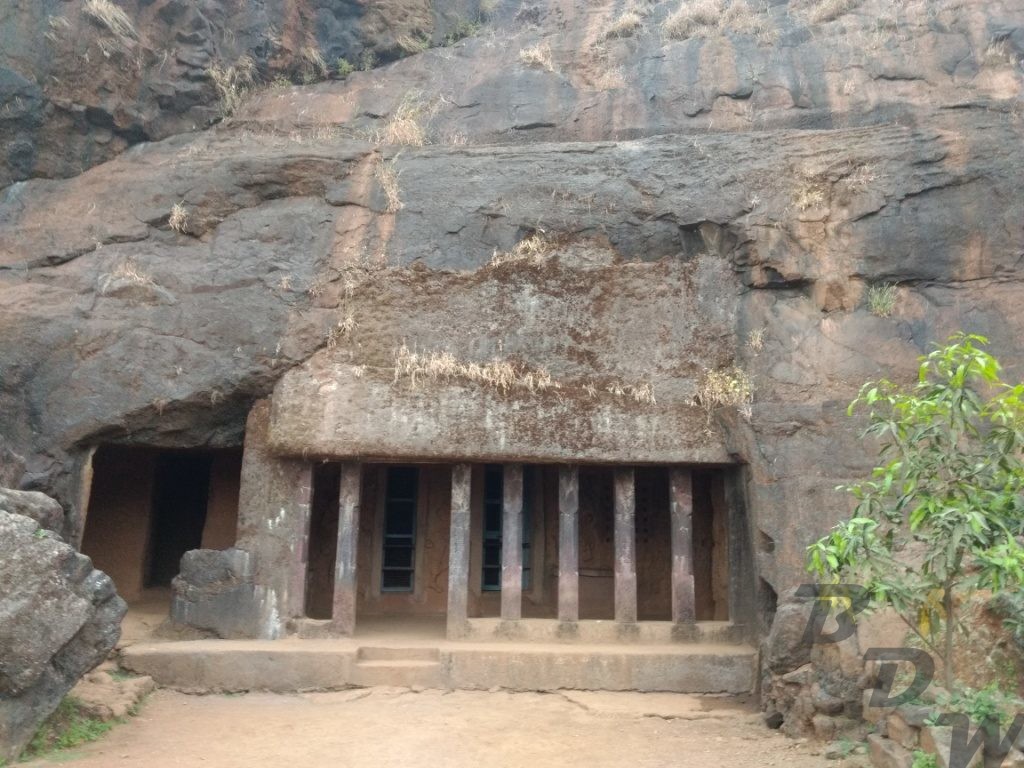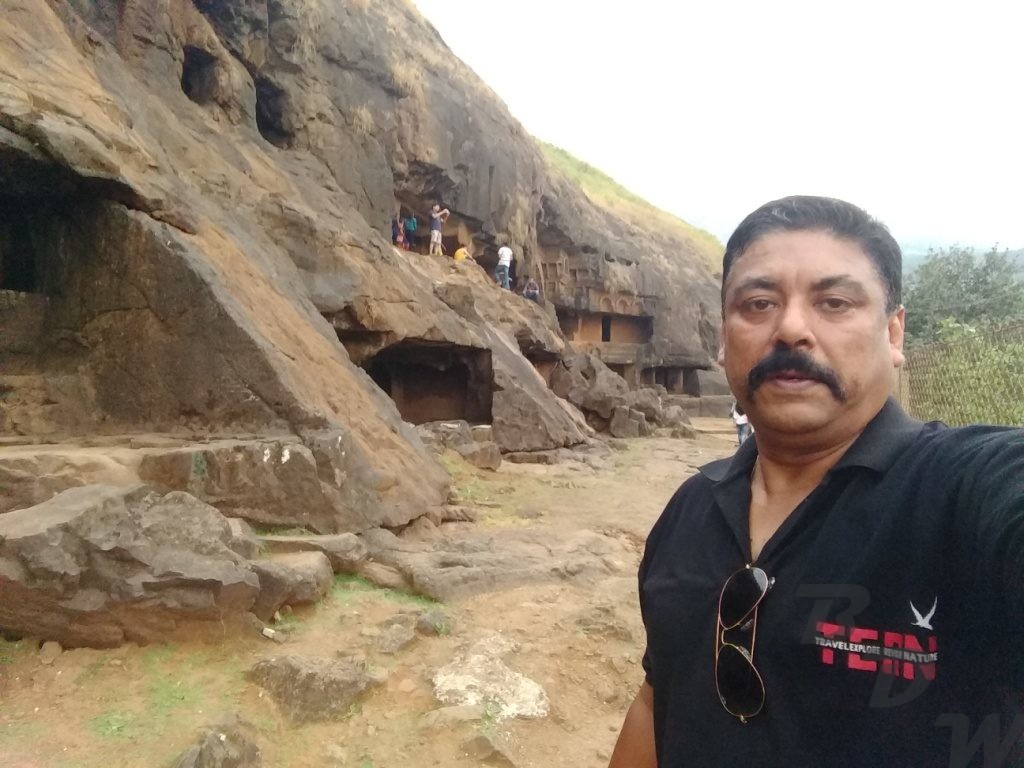 Thoughts. Such priceless treasures exist right below our nose, however most of us don't even bother to even see or know. A group of teenaged school children were complaining of Boredom /Nothing to do, see, eat, drink after so much climbing … However when I made them sit and told them stories of the Satavahanas with a mixture of history and imagination; they were mesmerized and had a fresh eye and perspective to looking. These caves are not just a few caves cut on hills .. they are a living, standing proof of who, what and why we are, what we are. We want to be Immortal .. but worth thinking, what exactly … Name, Fame, Money, Power or just Endless Faith and Compassion etched in stone makes us Immortal.