It's Thursday, and I can smell the weekend from here. 700 km turnaround… the heartland of Rajputana Bravery… Chittorgarh calls…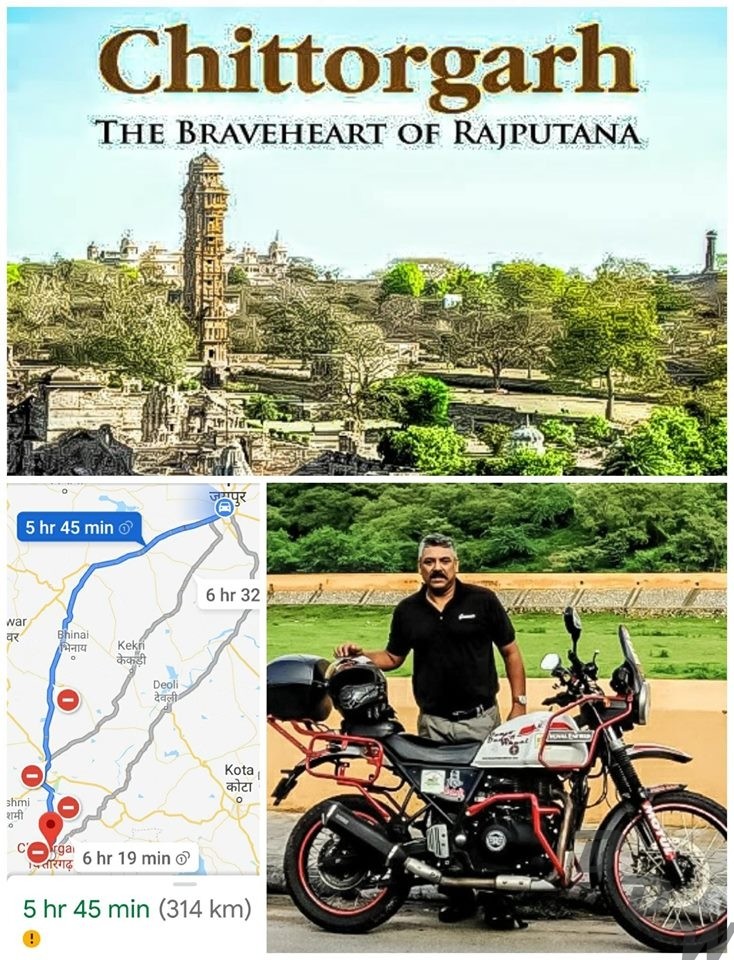 #Dada_in_Chittorgarh #Rajput_valour #Power_rider #ঘোঁড়ার_হুইলি
(Detailed photographs, history, folklore, travelogue tomorrow… due to poor network here)… — feeling proud at Chittorgarh Fort.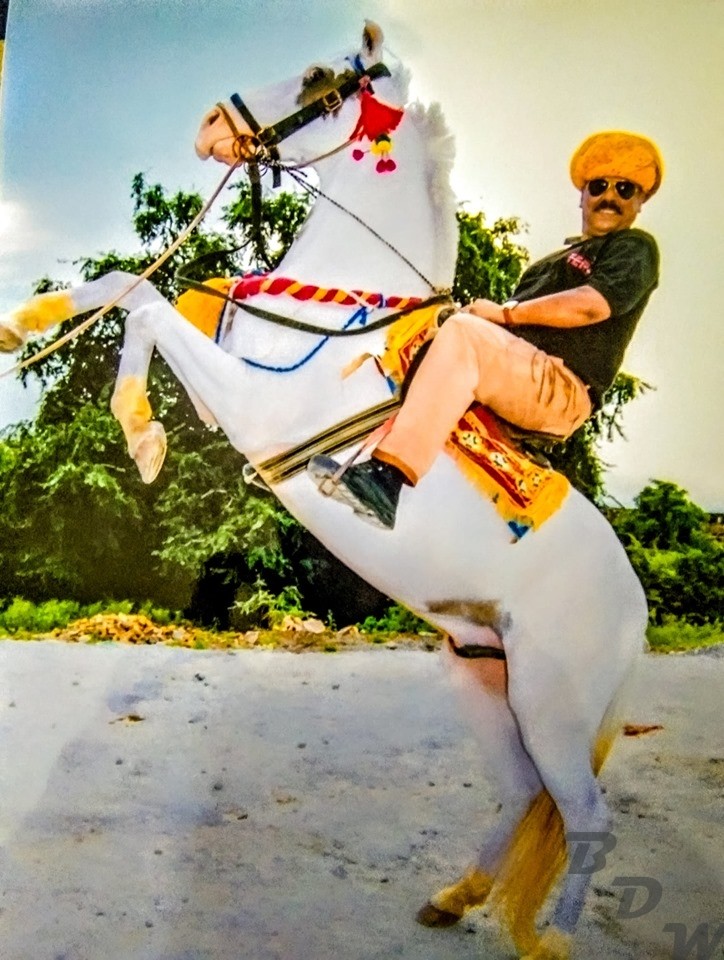 Summer grass is all that remains of a soldiers' dream… #Samurai_Haiku #Bushido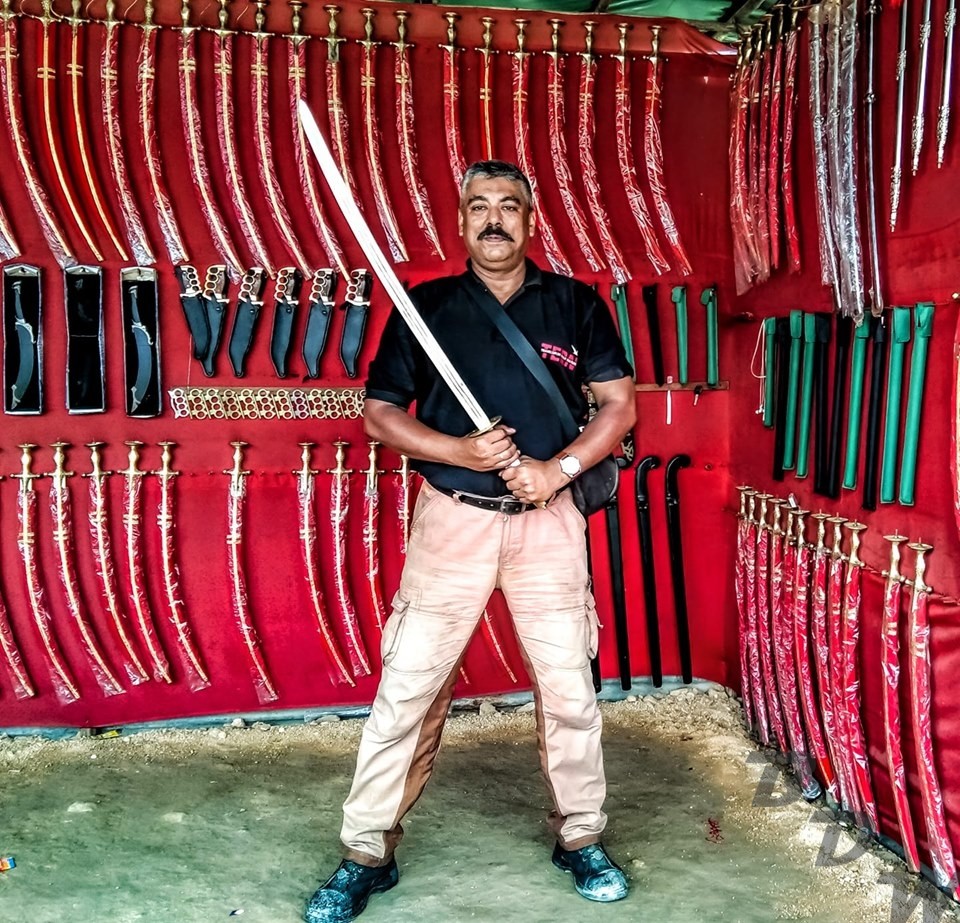 #Dada_in_Chittorgarh (One of the most vibrant places, alive with history of courage and valour.. that I have ever visited in my life. See photos with annotations ). #Veer_Hammeer #Rana_Kumbha #Rana_Sanga #Rana_Pratap #Rani_Padmini #Meera_Bai #Panna_Dhai #Karmawati #Veer_Goura #Veer_Badal #Kings_Queens_Commoners_Valour. "Chittorgarh is perhaps one state that had fought multiple battles more fierce than Thermopylae and has produced several heroes who fought perhaps more valiantly than Leonidas"… Lieutenant Colonel James Tod (Annals and Antiquities of Rajasthan).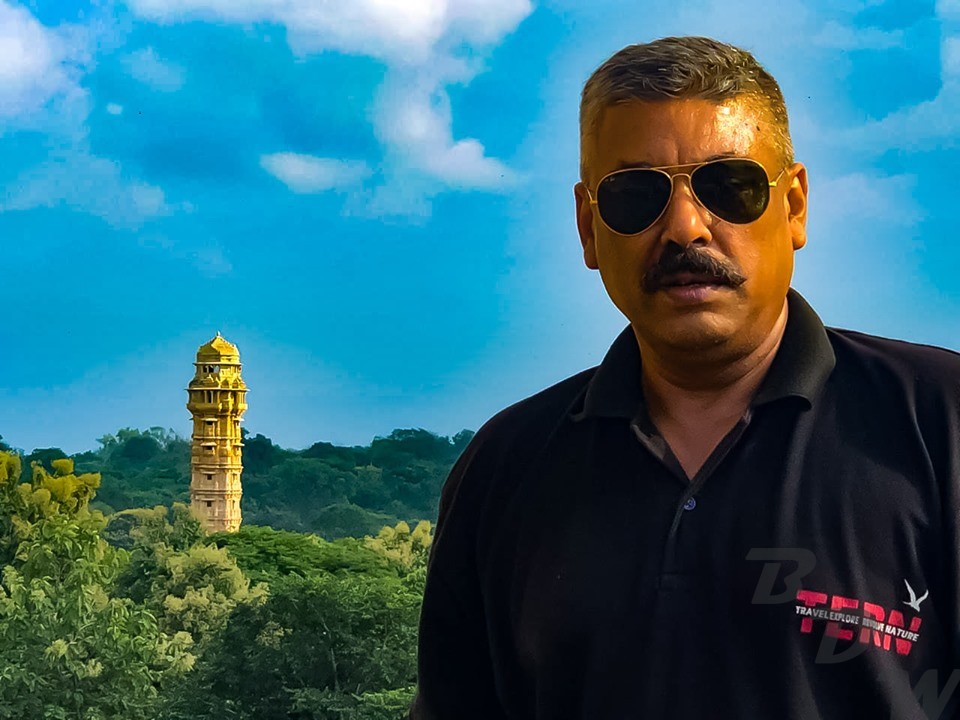 Amidst the playground of Braveheart heroes and heroines in the history of India… Chittorgarh holds its honourable place of distinction. The vast precincts of the fort are in fact frozen moments celebrating and crying silently, the courage, valour, sacrifice and devotion of those kings and common soldiers who had fallen to protect the concept of Freedom and Sovereignty.
#The_Road. We three Olive Green riders from our motorcycle gang, started from Jaipur and took the NH 52 (Delhi-Ajmer), bypassing Bagru, Kishangarh, Ajmer, Nasirabad till about 30 km short of Beawar. Then we took a panchayat road and cut North for about 26 km along villages to join NH 48 (Nasirabad-Chittor), crossed Bhilwara to hit Chittorgarh, where we were guests with the Sainik School Chittorgarh. On our way back, we continued on NH 48 from Chittorgarh upto Nasirabad and continued left to join NH 52, this time at Kishangarh. From Kishangarh, we turned right to reach back Jaipur. Both NH 52 and 48 are six lanes, with heavy truck traffic and numerous diversions. Nevertheless, 315 km can be done in 6 hrs, plus the break times, say 7 hr flat.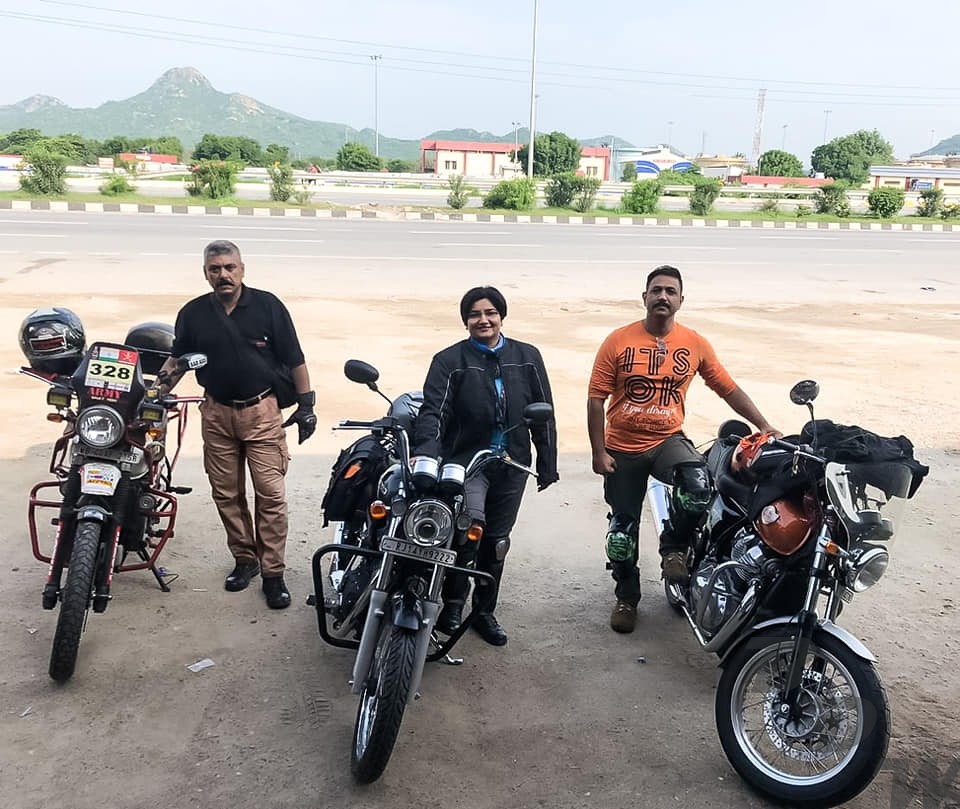 #Brief_History. According to legends, Chittorgarh fort exists from the early Vedic period and Bheem, the second Pandava is credited with the forts original design and construction. During the 9th and 10th century CE, Chittorgarh was lorded over by rulers of Gujrat, Raja Bhoja and Raja Munja. In 1133 CE, Solanki Jairaj defeated Yashovarman and occupied Chittorgarh. In 1150, Gujrati Chalukya ruler Kumarpal captured the fort, and rule was shared between thr Chalukyas and the Guhilot dynasties. Between 1213 to 1252, Jaitersingh defeated the Delhi emporor Ghiasuddin. In 1303 CE, Sultan Alauddin Khiljee invaded, conquered and practically destroyed Chittorgadh under Rawal Rattan Singh. The self immolation of the dark-skinned beautiful queen Rani Padmini along with 900 palace ladies in Jauhar is a popular story known to all. This battle is called The FIRST Chittor disaster.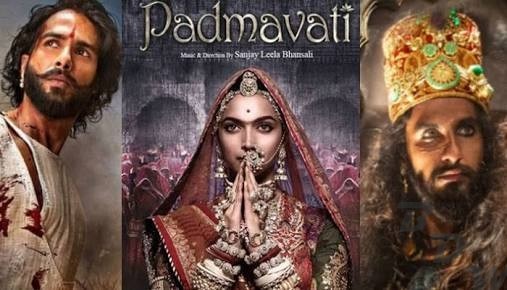 Alauddin handed over reigns to his son Khizer Khan who appointed Maldev as his governor. A kinsman of Bappa Rawal named Veer Hammeer conquered back Chittorgarh and started the rule of the Sisodiya clan. He was ably succeded by Rana Mokal, Rana Kheta, Rana Lakha and in 1433 by Rana Kumbha. Rana Kumbha was not only a conquerer, but also an able administrator, a great connoisseur of architechture, art, literature and extended the Mewar kingdom upto Gujarat and Bayana. Rana Raimal and thereafter Rana Sanga succeeded him in 1509 and was equally famous for being a brave, honourable and able king. He lost one eye, one hand and one foot in battles against Ibrahim Lodhi. He had seven sons, of which two died quickly and was finally succeeded by Vikramaditya, who was a disappointment as a ruler. In 1584, Gujrat ruler Sultan Bahadur Shah attacked and conquered Chittor during this time and again, true to Rajput traditions Rani Karmawati along with 1300 palace ladies self immolated in Jauhar. This is the SECOND disaster of Chittor.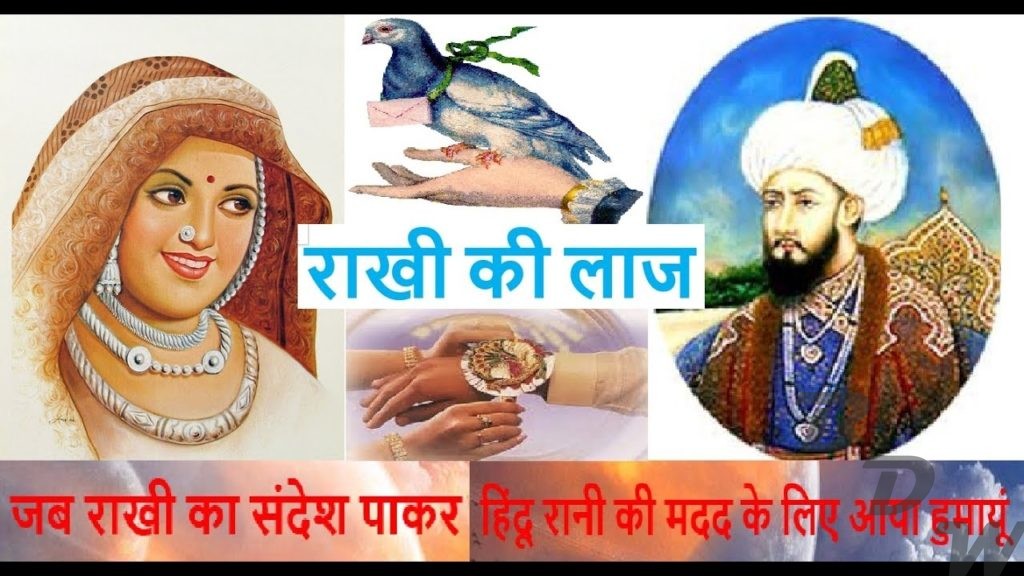 Folklore says that Rani Karmawati had sent a rakhi to Mughal emperor Humayun to come and save Chittor… Humayun did come with 16000 troops, and chased away Sultan Bahdur Shah and reinstating the undeserving Rana Vikramaditya, but Humayun was too late to stop the Jauhar. Days later, a relative named Banbeer murdered Vikramaditya and proceeded to kill his 15 year old son Udai Singh, when the royal governess Panna Dhai interchaned her own son's clothes with Udai Singh to see her own son killed by sword, only to save the throne. After 5 years, Udai Singh defeated and killed Banbeer to claim back Chittorgarh.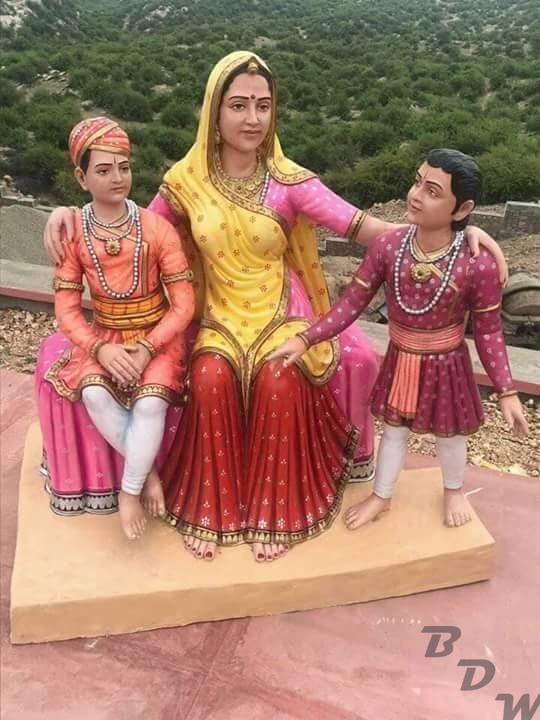 Maharana Udai Singh did not accept Mughal emperor Akbar's subordination, whereupon Akbar personally led a vast army to lay a seige of Chittorgarh on 20 October 1567. The seige and series of battles continued for a year almost with numerous loss of lives including brave warriors like Jaimal, Patta, Saidas. Finally Chittor fell to Mughals followed by again self immolation of thousands of palace women in Jauhar. Udai Singh managed to flee somehow, but not before the total annihilation of Chittor. This is the THIRD disaster of Chittor.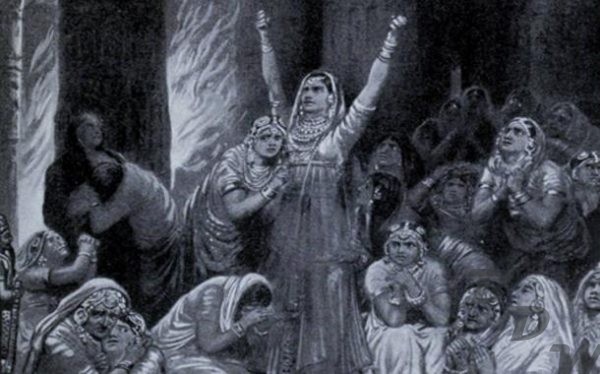 Maharana Pratap, the son of Maharana Udai Singh fought all his life under terrible suffering, but never ever gave up honour. He had food on leaf plates, ate "ghass ki roti" when hungry, slept on hay mattresses and pledged that Sisodiyas will not twist up their moustache till Chittor is won back. Maharana Pratap fought in the Battle of Haldighati against the Mughals like a Tiger, but was not succesful to free Chittor. As per Colonel Tod… " The vast resources, magnificient army, abilities and ambition of Akbar could not break the character, determination, bravery, honour and dharma of Pratap. Haldighati was Mewar's Thermopylae and Pratap stood taller than Leonidas or any other hero in recorded history".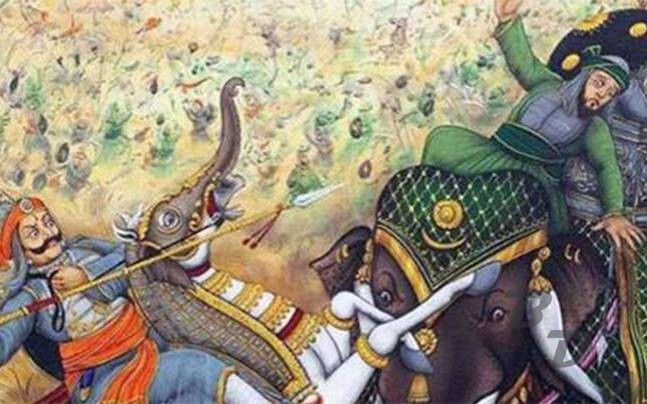 #Chittor_Fort. Chittorgarh fort stands on a plateau approx 600 metres above ground level. The fort complex is about 5.5 km long and at its widest around half km wide. It stands proud around a km north of the Chittor city and has a village Keela on top within the fort, housing a population of around 3000, all successors of the warriors and palace employees of the Maharana. Their main occupation is running small time shops and acting as guides to the visiting tourists. A motley bunch of proud, poor yet friendly people.
The fort has various interesting monuments inside.
#Rana_Kumbha_Palace. The biggest monument in the fort, it is a today a ruined edifice of great archeological interest. The complex consists of the Diwane-aam, Suraj Mokhda,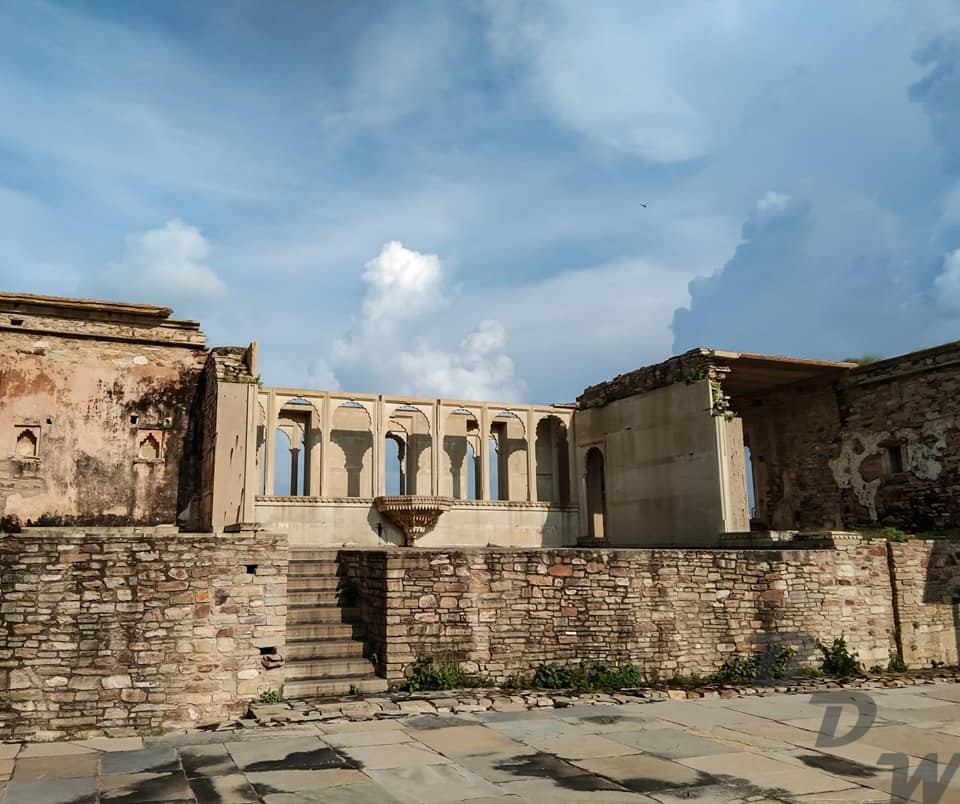 Janana Mahal, Kanwarpada mahal and a Shiv temple.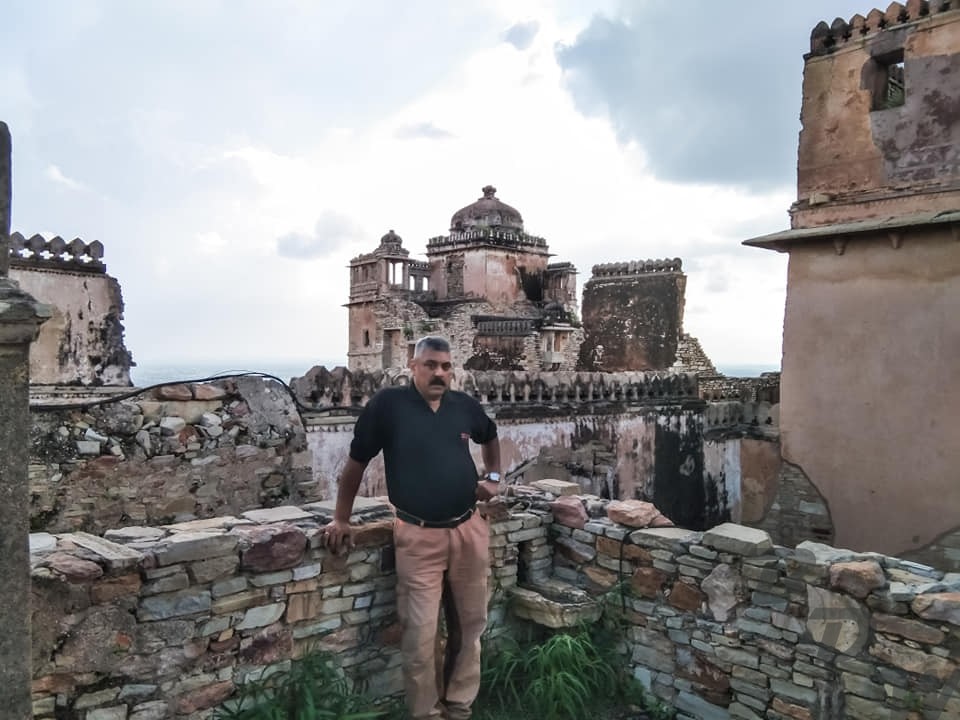 There are tunnels under the complex leading to Gomukh kund… And historians believe that Padmini did her Jauhar in this tunnel and not on the Jauhar_sthal as popularly believed. Panna Dhai's sacrifice occured here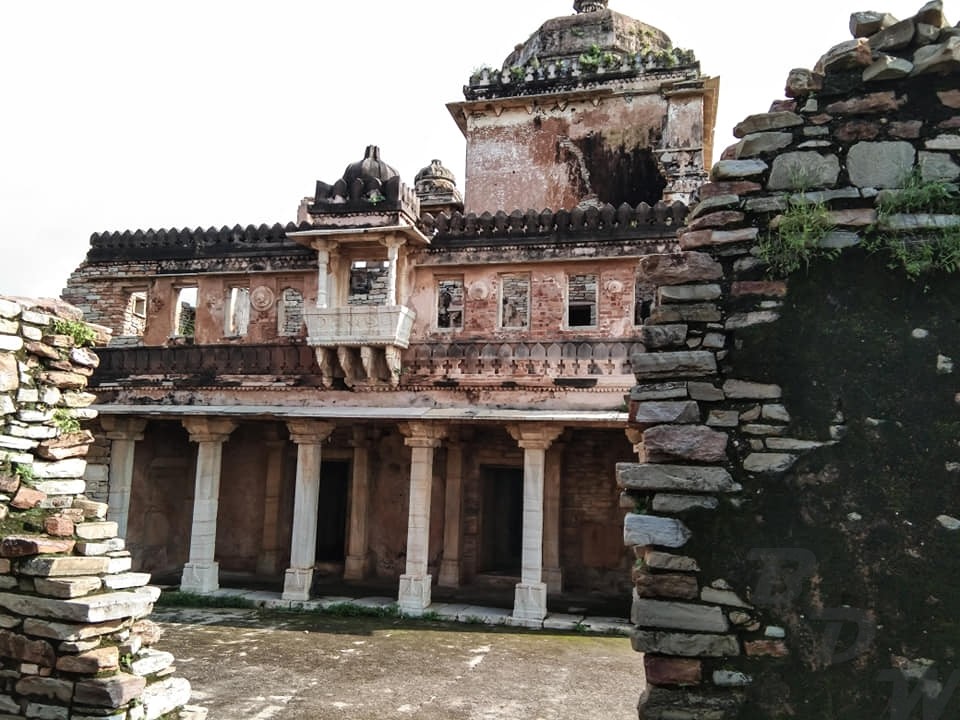 and again, Meerabai's poisoning incident is believed by historians to have occured here, and not in the Meerabai temple as popularly believed.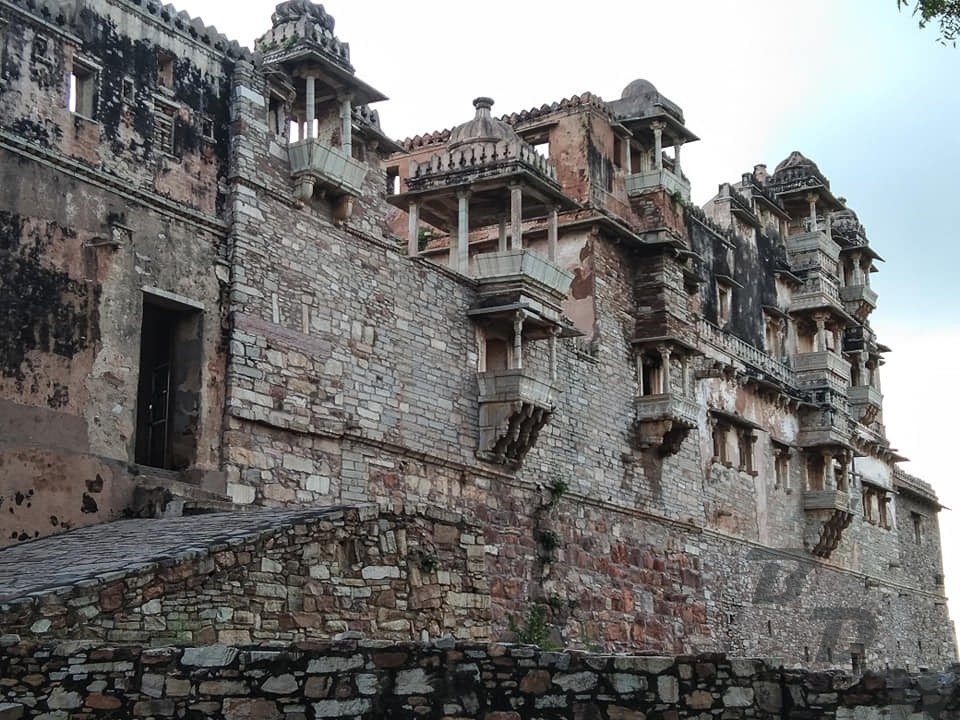 #Jaimal_Patta_Palace. The ruins of the palaces of Rathore Jaimal and Sisodiya Patta stands as a mute witness to the gallantry of those warriors.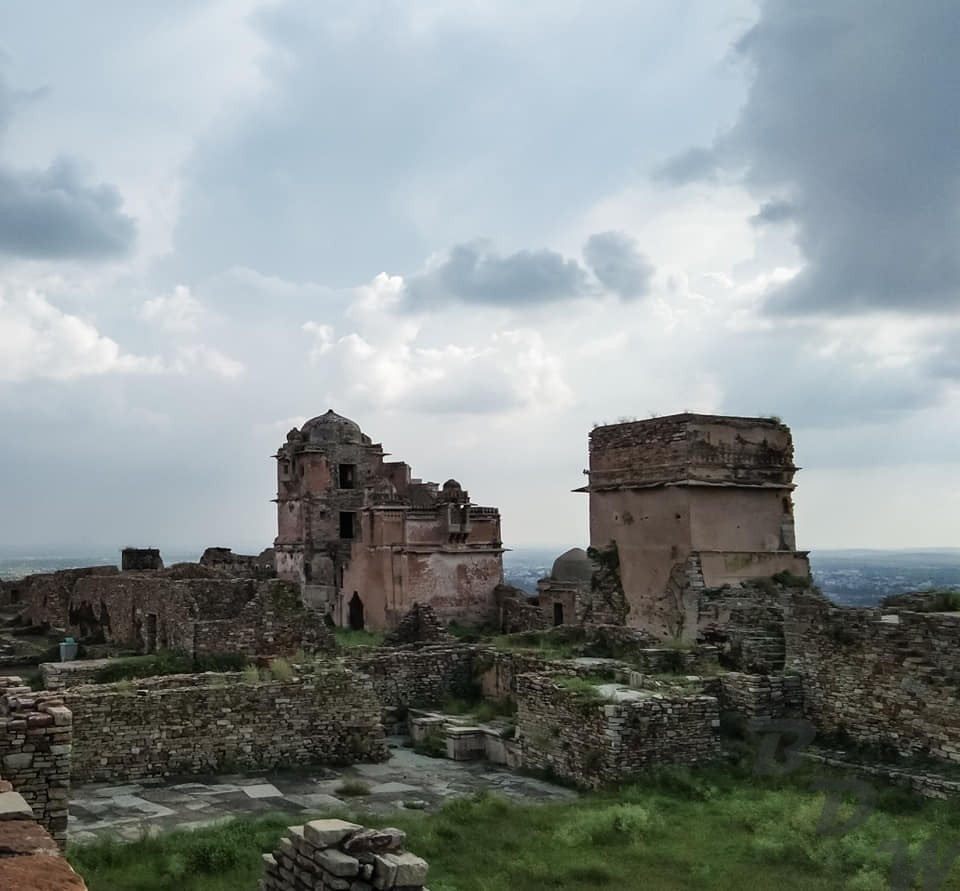 #Kalika_Mata_Temple. Built around 8th century CE by the Guhilot dynasty, this was originally a Sun temple, destroyed during Mughal attack and later reconsecrated as the Kalika temple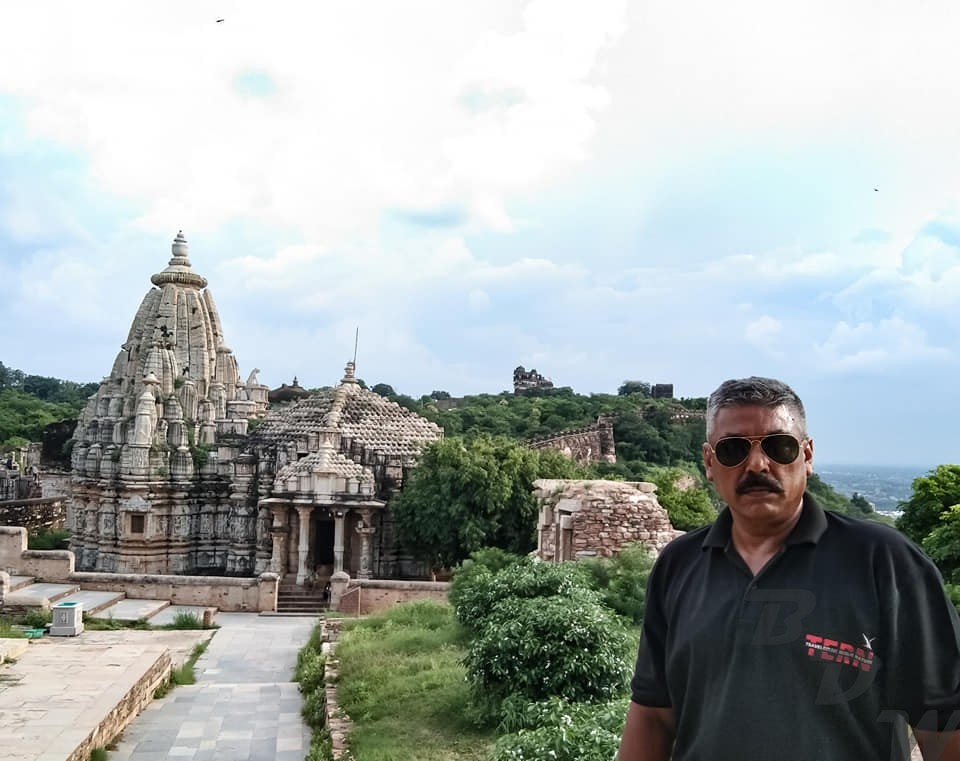 #Kumbha_Shyam_Temple. Built by Maharana Kumbha in glory of the Varah avatar, the temple was desecrated during attacks. An Indo Aryan architectural marvel in Baluha stone, the temple combines Orrisa and Dravidian styles holistically.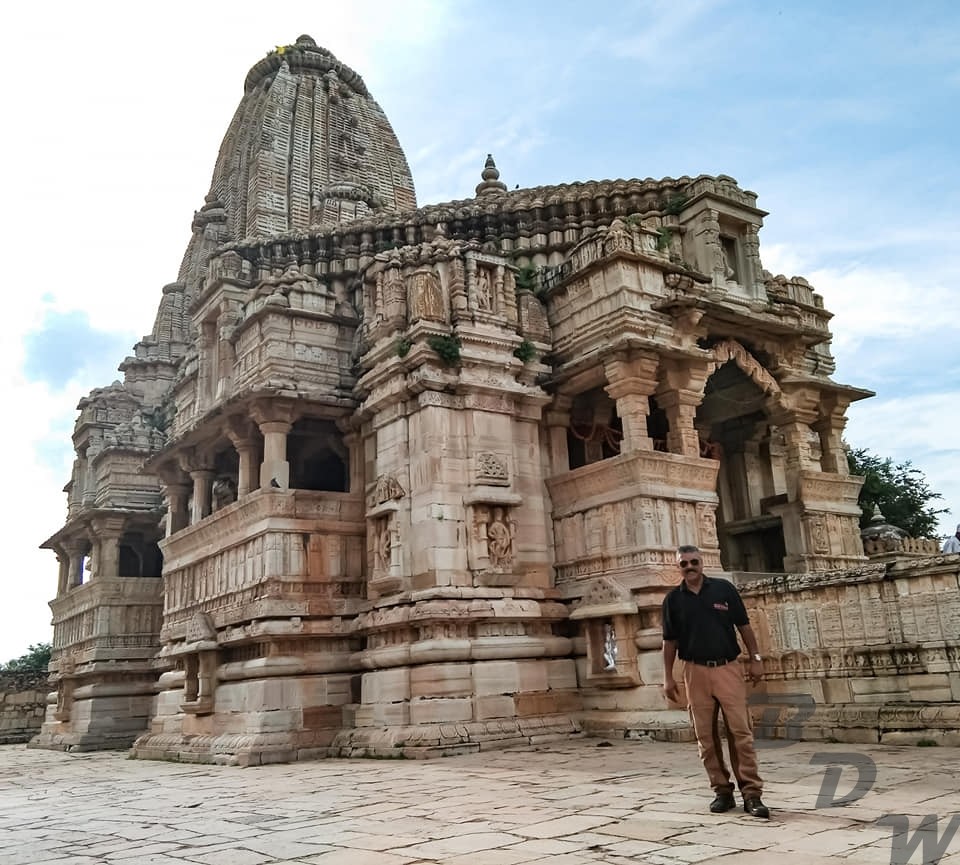 #Vijay_Stambh. 34 metre tall and standing on a 3 metre high pedastal, this architectural marvel has become the symbol of Rajasthan. Built by Rana Kumbhs in commemoration of Chittors victory over Mandu and Gujarat.. The tower showcases Ardh-Narishwar, Uma Maheshwar, Lakshmi Narayan, Brahma, Savitri, Vishnu incarnation, guards, seasons, rivers, lifestyle of people and is a 5 storey living history of the era gone by.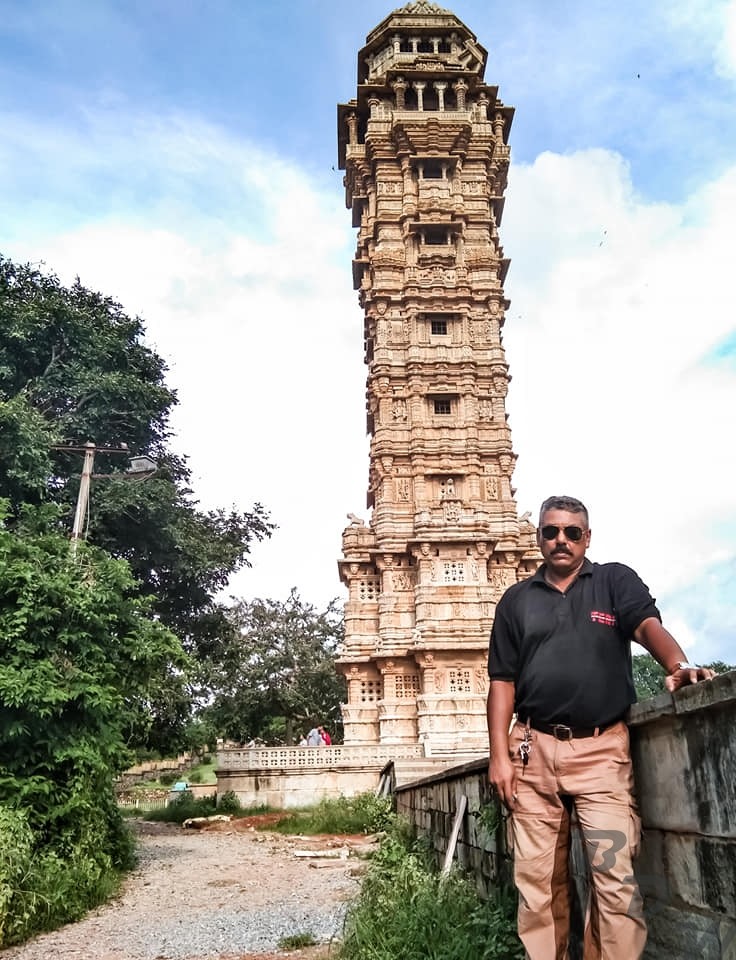 #Meera_Bai_Temple. The temple where Meerabai (wife of Rana Bhojraj, who died of jaundice) worshipped Lord Krishna as Giridhar Nagar. A serene temple with conical roof with an inner sanctum, an open colonnade with four small pavilions on each side.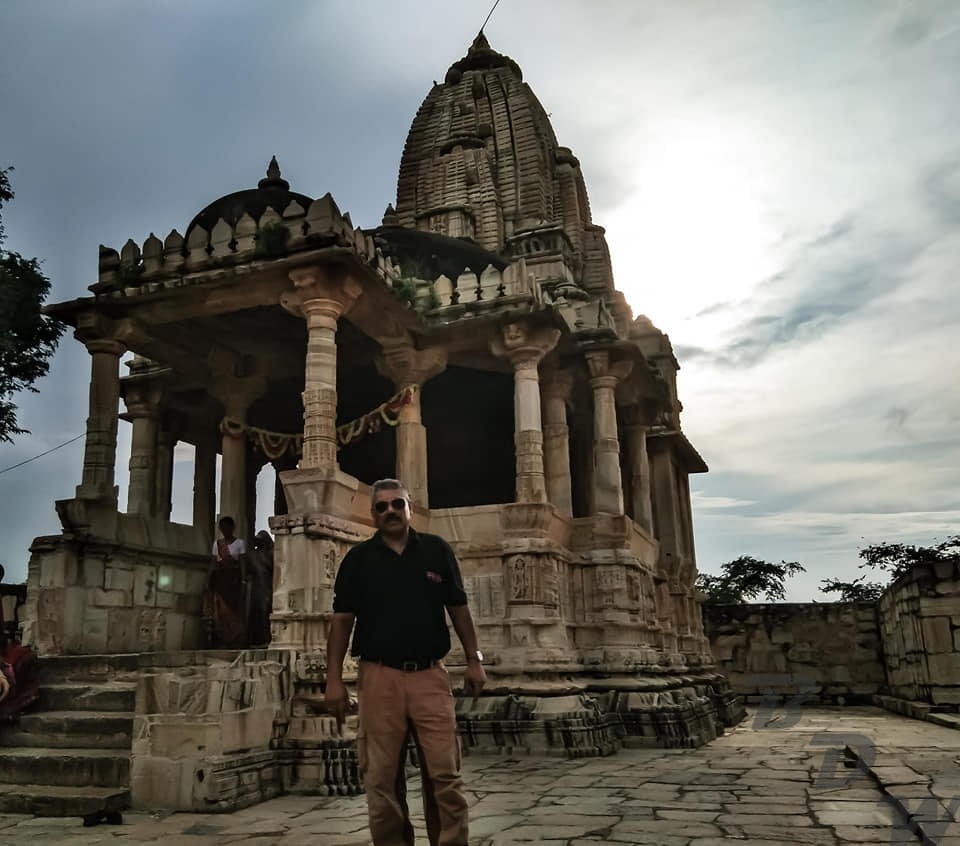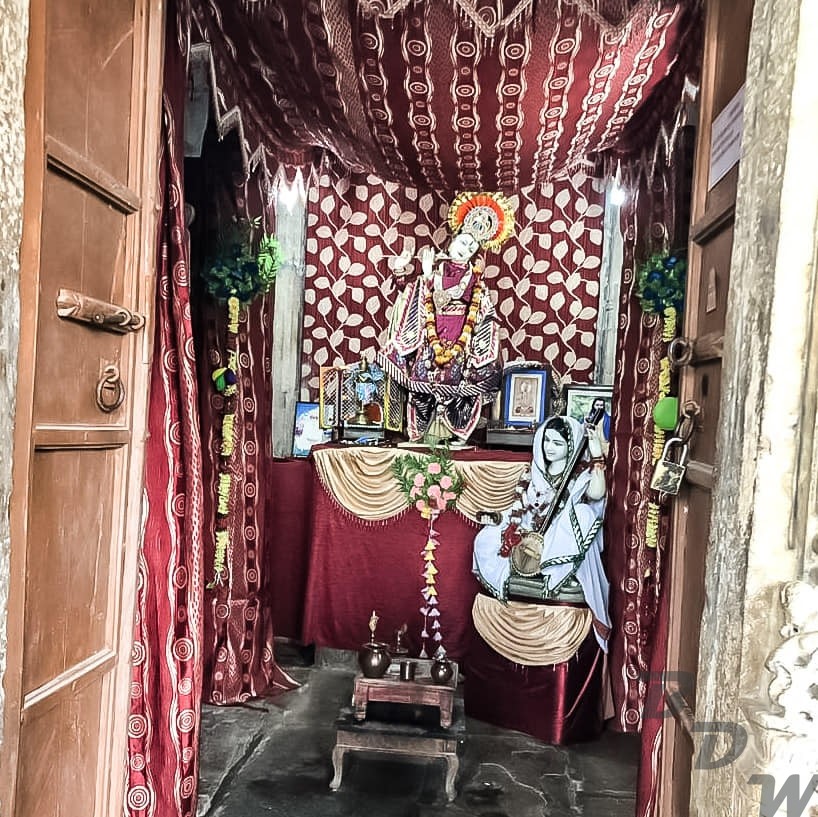 #Padmini_Palace. Built on a pool, this was supposed to be the first lake palace of India. As per folklore, it was on that Rani Padmini used to stand on the Zanana mahal steps and people could get a glimpse of her on a polished copper mirror.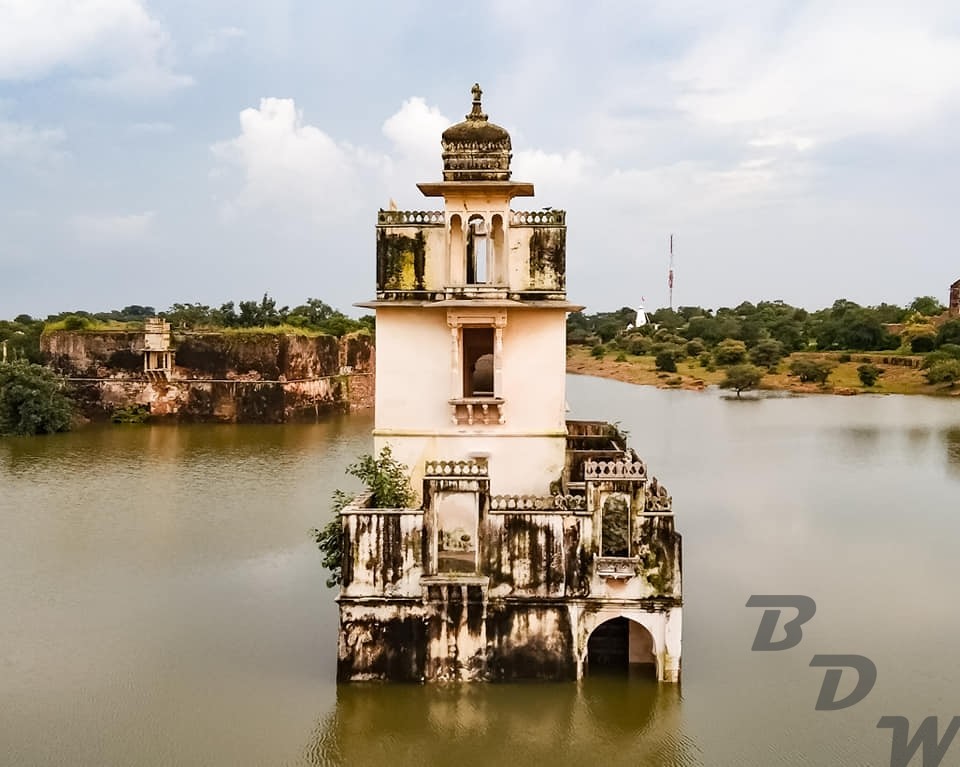 Goura and Badal stood with open sword to ensure that if the visitor turned back, he would be decapitated. It remains a mystery till date whether Alauddin Khilji actually ever saw Padmini's reflection or not, but as per local folklore, he did.. And got raving mad to possess her.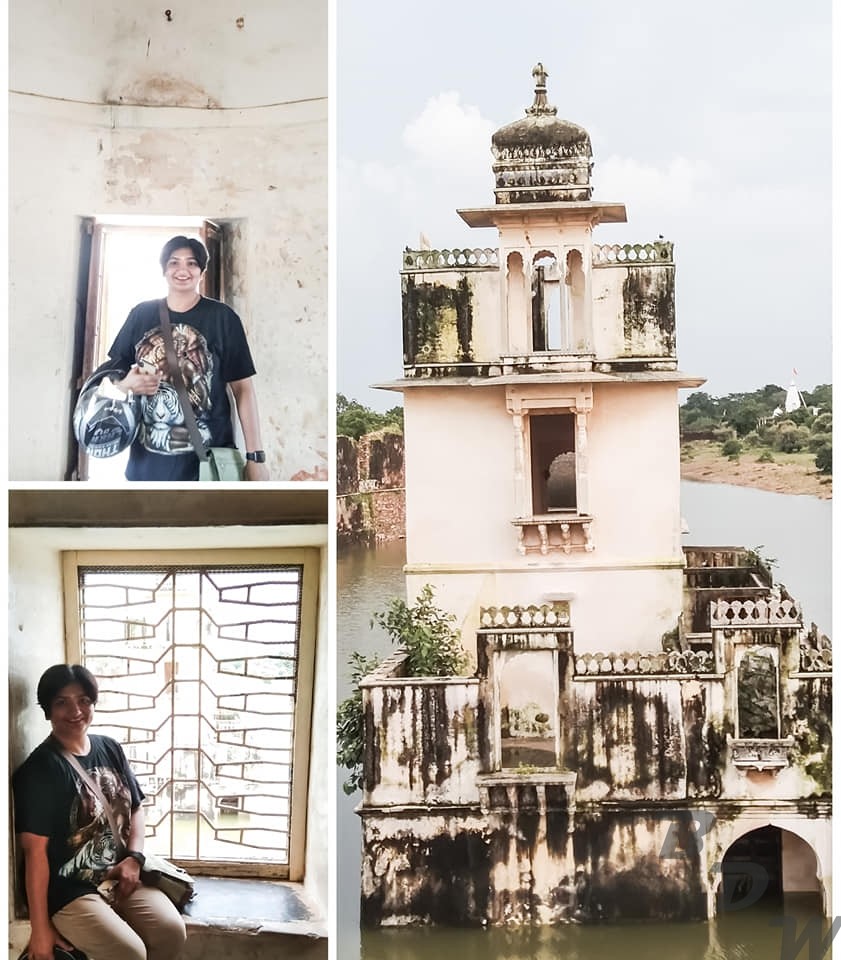 #Kirti_Stambh. Also called Tower of Fame, this 22 metre high tower was built by a wealthy Jain merchant in 12th Century CE. Dedicated to the first Tirthankara Adinathji the tower is decorated with figurine carvings of Jain pantheon.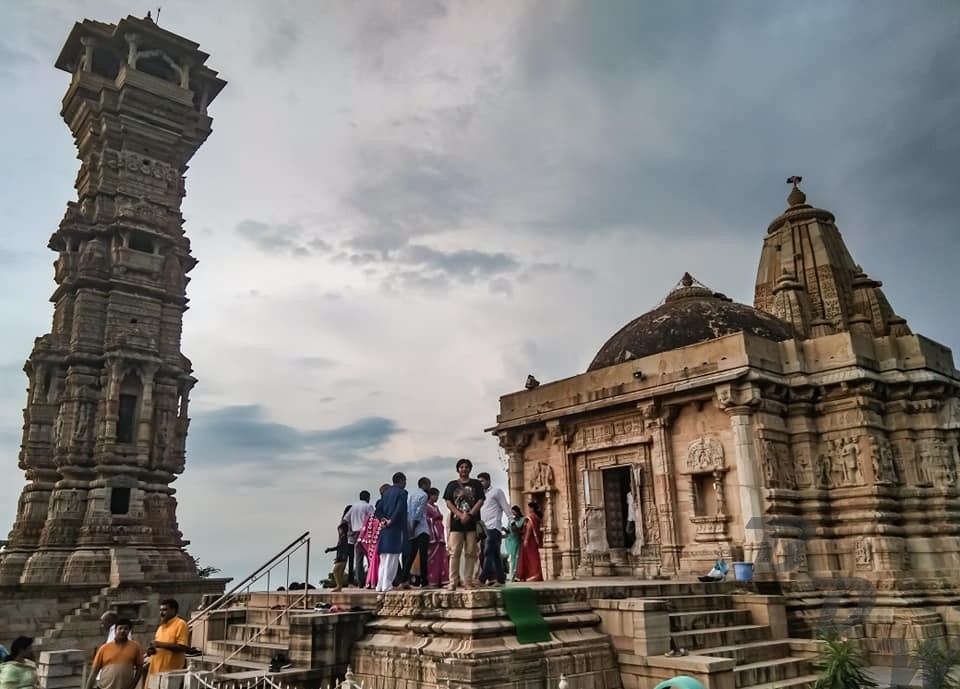 #Fateh_Prakash_Mahal. The two storey magnificent palace of Maharana Fateh Singh and today houses a museum showcasing era weapons, dress, paintings, pictures and items of folk art.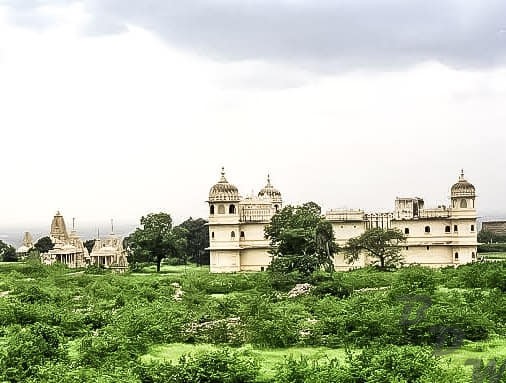 #Gomukh_Kund. A reasonably huge perennial lake, where water falls permanently from a natural cows head shaped stone on a shivling. Considered a sacred place, there are lots of fish there, and a popular place for high diving local enthusiasts.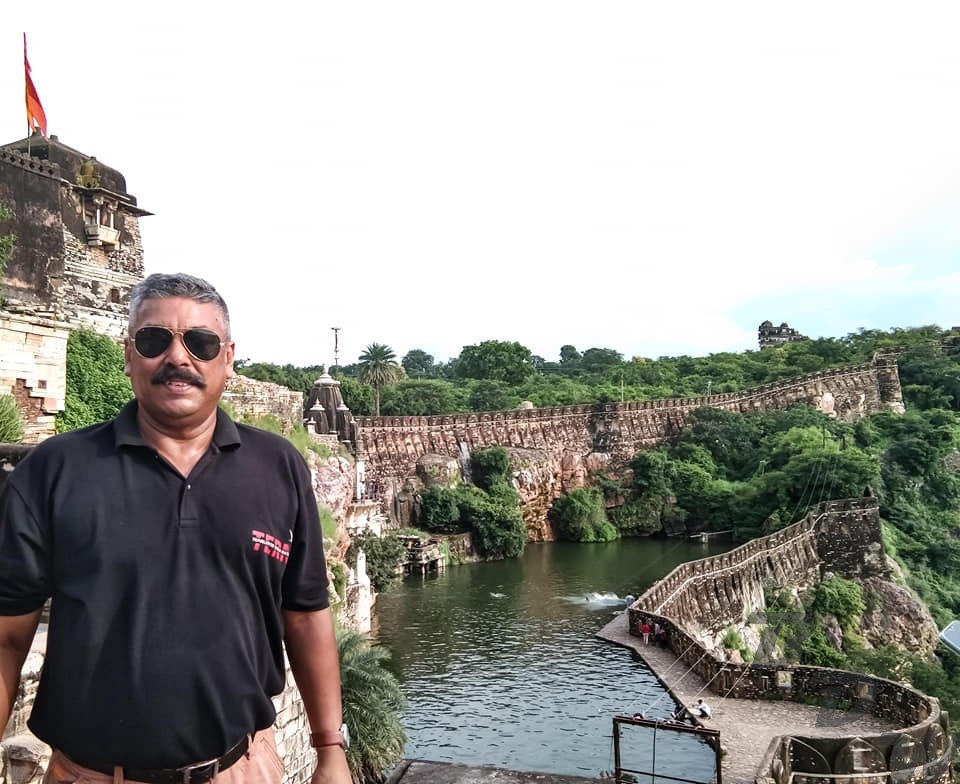 #Samadhishwar_Temple. Temple of Samadhishwar shivji, it houses an uncommon trimurti of Lord Shiva depicting… Sat, Raj and Tamas (the three qualities of human). It was built by Raja Bhoj of Malwa and restored by Maharana Mokal of Chittor.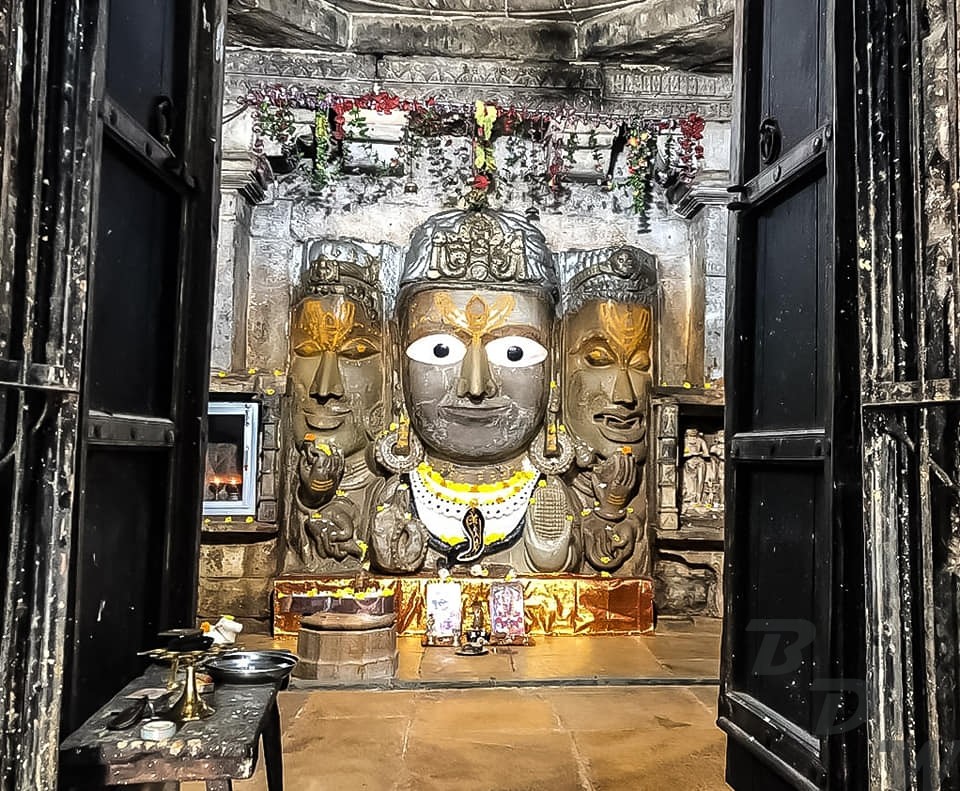 #Jauhar_Sthal. A huge complex with two massive Jauhar or Mahasati gates. No one can vouch that actual Jauhars took place there or not… But locals and cinemawallahs beleive that this was the venue of the self sacrifice of the Rajput ladies.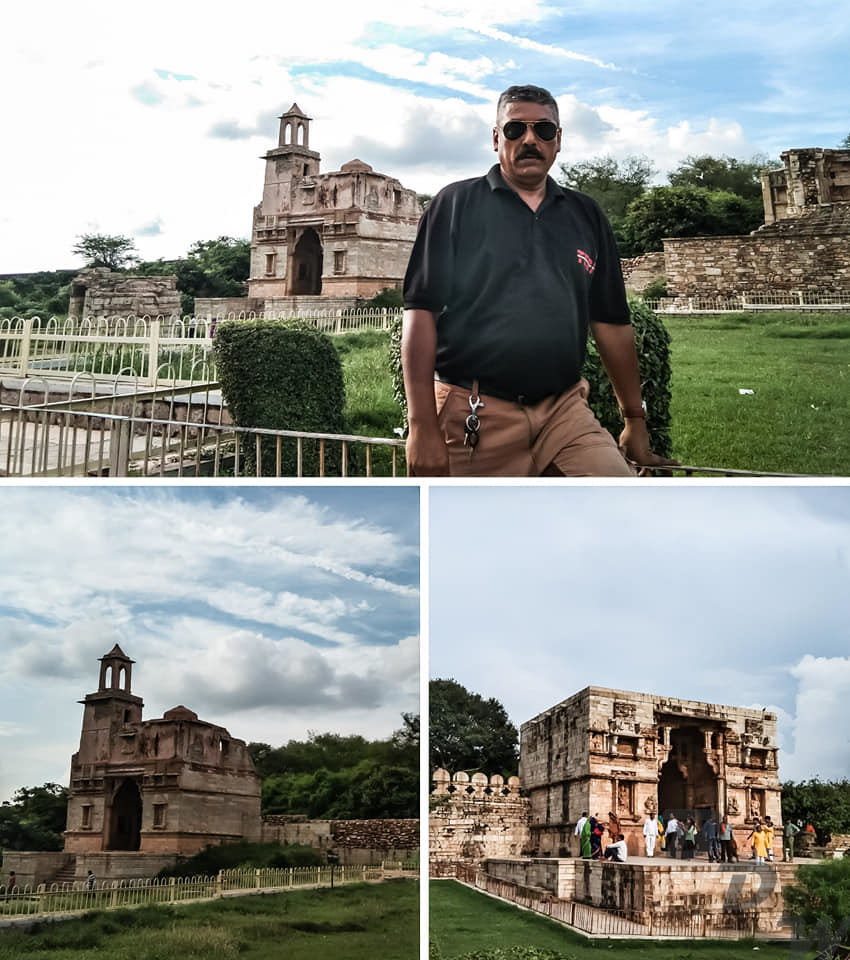 #Dadas_Thoughts. The Rajputs lived by Courage, Honour, Glory. They lived by and died by the sword. Truely..
"How can man die better
than facing fearful odds?
For the ashes of his fathers, and the temples of his gods?"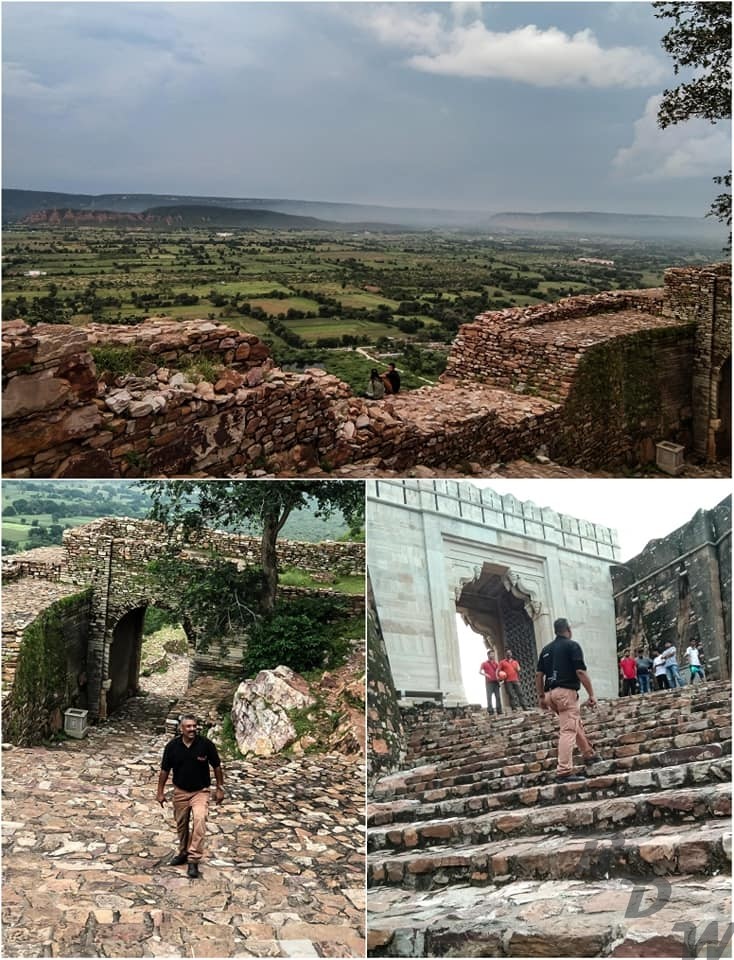 However, India is changing, and changing fast. The glory of the Nation is no more in caste or communal pride, but in Social Equality and Justice. Women stand today as equal decision makers of the society. The people are honest, upright, simple.. Yet full of caste, creed and social stratification, including gender insensitivity. If the Nation needs to rise… We have to build the modern Nation with the joined vision of Emperor Akbar and Maharana Pratap and strive towards an equal, empowered society not strife with caste, creed, religion, ego.
Padharo mharo desh
Jai Hind…