Today I along with my colleague and Biker Mini Kanwar set out for heartland Mewar. Breakfast on the highway, with our sight set today for #KUMBHALGARH… Ride is ON
Mini and I had dedicated today, only for understanding #Kumbhalgarh and its heritage. Accordingly, we had set out from Jaipur at 6 in the morning, despite the biting December chill, a characteristic of Rajasthan.
#RouteTakenandCondition.
We took the Delhi- Jaipur-Ajmer, NH 48 and sped through Dudu, Kishangarh, Ajmer, Biawar and turned towards Udaipur right up to Gomti Chauraha (The final 80 odd km being two-lane). Thereafter, turned right till Kelwara, where we checked into a comfortable Hotel Karni Palace. Kumbhalgarh fort is about 6 km from the hotel through a narrow, single-lane broken road along the Aravalli hills and jungles. The road is reasonably good, mile crunching was the call of the day.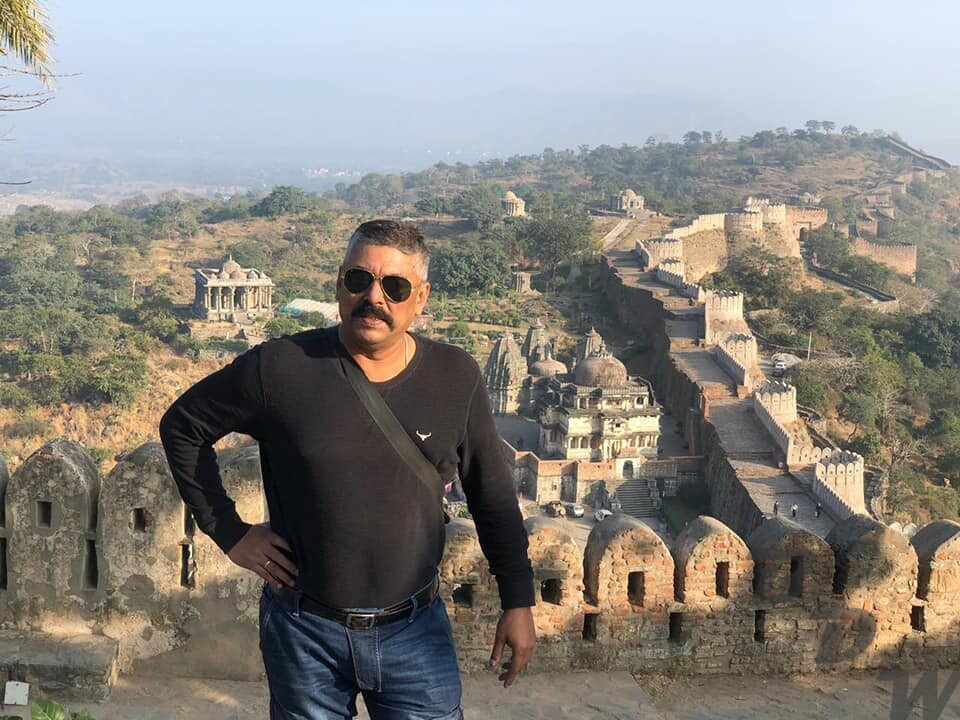 #MewarandKumbhalgarh
The Southern part of Rajasthan, consisting of the districts of Bhilwara, Chittorgarh, Udaipur, and Rajsamand is called Mewar. The valor, sacrifice, extreme love for the land, gallantry of the Mewari Rajputs is unique and incomparable in the history of the motherland. Kumbhalgarh, in the Rajsamand district of Rajasthan, stands at the exact junction of the two opposite psyche of Rajasthan #Marwar and #Mewar
#AncientConnect
It is believed that Emperor Ashoka's grandson King Sampriti founded this fort on Aravalli, and it was then known as Macchindrapur. Nothing much is known about the next 800 years about this fort.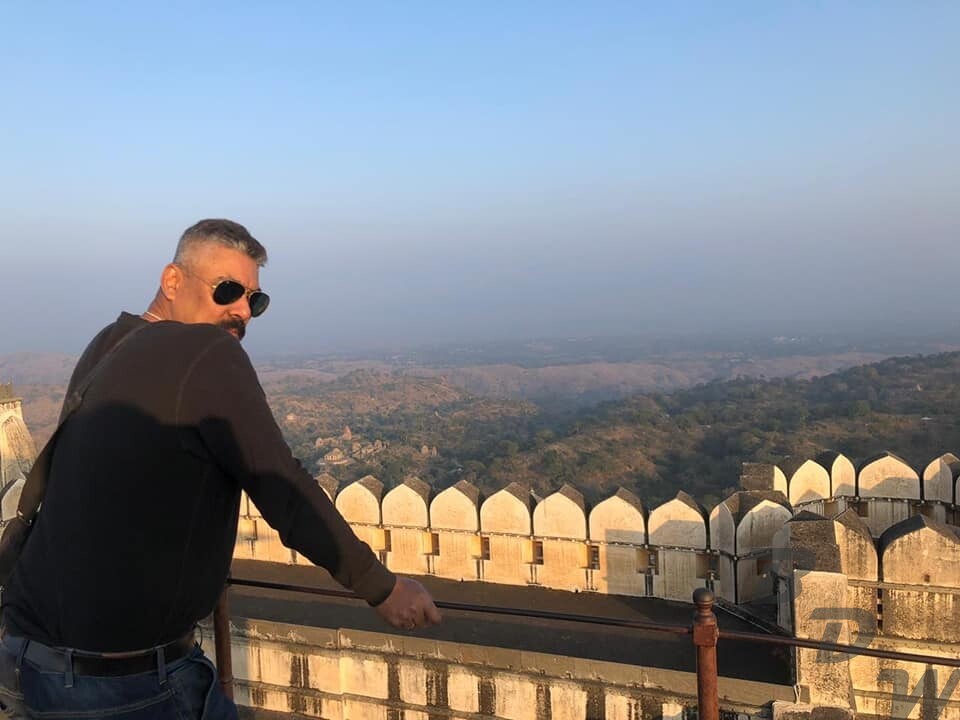 #MedievalConnect
Post Alauddin Khiljee's terror presence and the famous Padmini Jauhar, the Rawal (founded by Bappa Rawal) Rajput dynasty literally ended. It was at this juncture, Rana Hammer (a common soldier by profession initially) founded the Sisodiya dynasty and took control of the old fort, which passed on to his son Rana Mokal. It was Rana Mokal's son… Rana Kumbha's rein that Mewar and Kumbhalgarh got the impetus of "Ajeya" or "Unconquerable". Out of the total 82 forts of Mewar, Rana Kumbha built 32, and Kumbhalgarh with its surrounding mountains, layers of walls, and gates and stands second best only to Chittorgarh.

#LegendOfBhairon
During the renovation and reconstruction of Kumbhalgarh, repeated failure to bring up a sustainable structure led a local Tantrik named Bhairo baba to predict that Human sacrifice and that too his own, will bring success. Where he starts walking will be the main gate of the fort; where he stops first, he should be beheaded and should be a Shiva temple, and the point up to which his headless body walks (which was around 800 meters on the ground) should be where the fort construction stops. The exact spots are commemorated with small temples, and the legend of Bhairon baba lives on.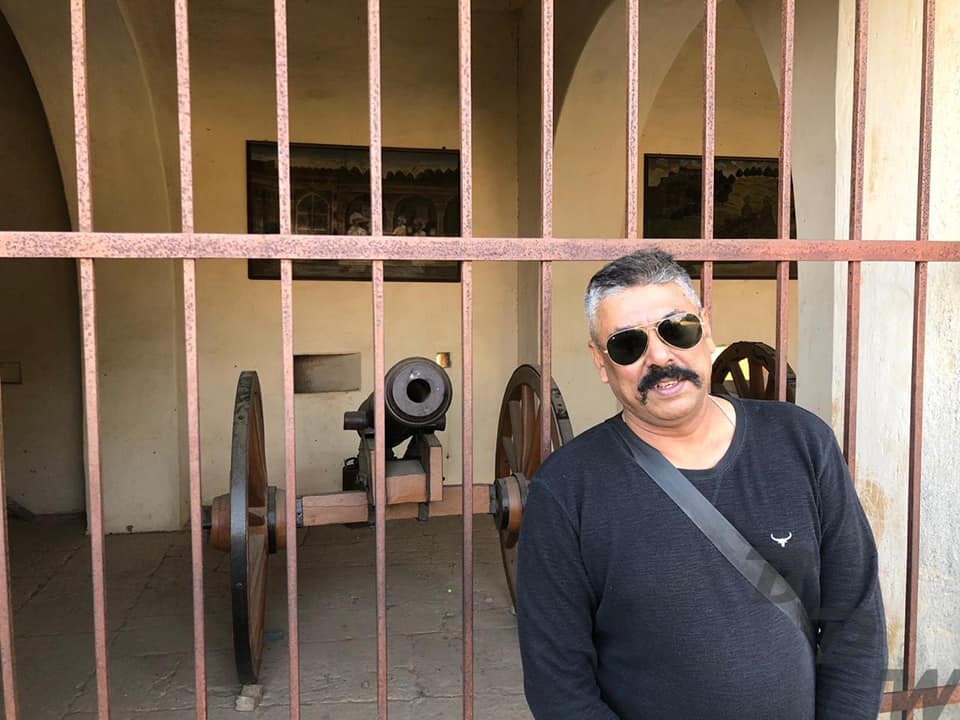 #RajputLegacy
During Kumbha's reign, the Muslim seers attacked Mewar and Kumbhalgarh numerous times but failed to capture it. On Jan 1528, Maharana Kumbha was assassinated by his own son Udai. Thereafter, the fort and kingship passed on to Ratan Singh and Vikramaditya, who was killed by Banbir (however his son Udai Singh was saved by the son swapping of Panna Dhai in Chittorgarh). Panna brought the young Udai Singh to Kumbhalgarh under Rawat Rai Singh Devalia, where Udai grew up to a brave handsome lad and regrouped to win back Mewar killing Banbir. It was in Kumbhalgarh that Maharana Udai Singh's eldest son, Maharana Pratap Singh was born. He fought and fought the Mughals under Akbar and managed to regain the lost glory of the Sisodiya Rajputs and the courage, dedication, heroism, leadership of Pratap Singh lives on in India. Achilles' and Leonidas' tales of bravery to my mind are pale in comparison to Pratap's physical and moral courage.

After Pratap, Kumbhalgarh passed on to Amar Singh, Raj Singh, Jai Singh, Amar Singh II, Sangram Singh, Jagat Singh and Pratap Singh II and many more dynastically till again defeated by the Marathas under the Scindhias in 1792. Thereafter, with diplomatic persuasion, the Sisodiyas got back Kumbhalgarh and Fateh Singh between 1885 to 1930 did a lot of renovation work. Post Independence, the fort has been taken over by National Archeological Department and is a protected monument today.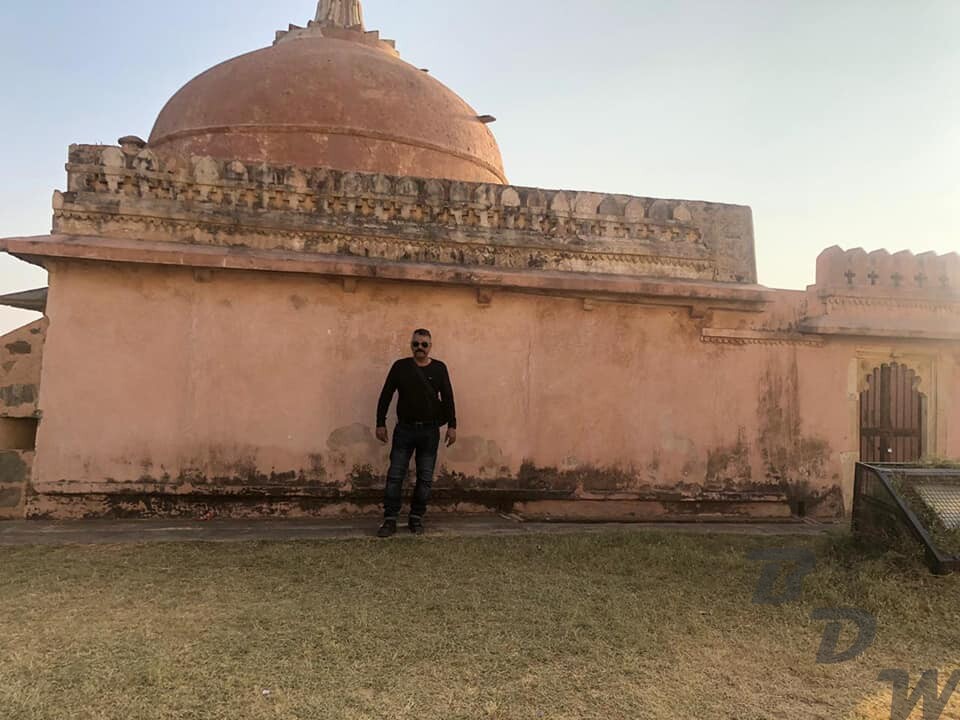 #SpotsWorthSeeing
The points of interest in the Fort complex will always be the 36 km long 14 feet wide boundary wall second only to the Great wall of China. The Lakhola tank, the 8 gates (Arat pol, Halla Pol, Hanuman Pol, Ram Pol, Pagri Pol, etc.) are worth seeing. The Cannon House storing a few old cannons was my point of interest. The Badshahi Bavdi (Royal rainwater harvesting tank) and the series of temples (Ganesh Temple, Yagya Vedi, Neelkant temple, Radheshyam temple, Parsvanath temple, etc.) are interesting insights into the lives and times of the Rajputs. The place of birth of Pratap Singh and climbing the top of the Royal Kumbha Mahal gave a good insight into the neighboring Mewar and Marwar areas on either side.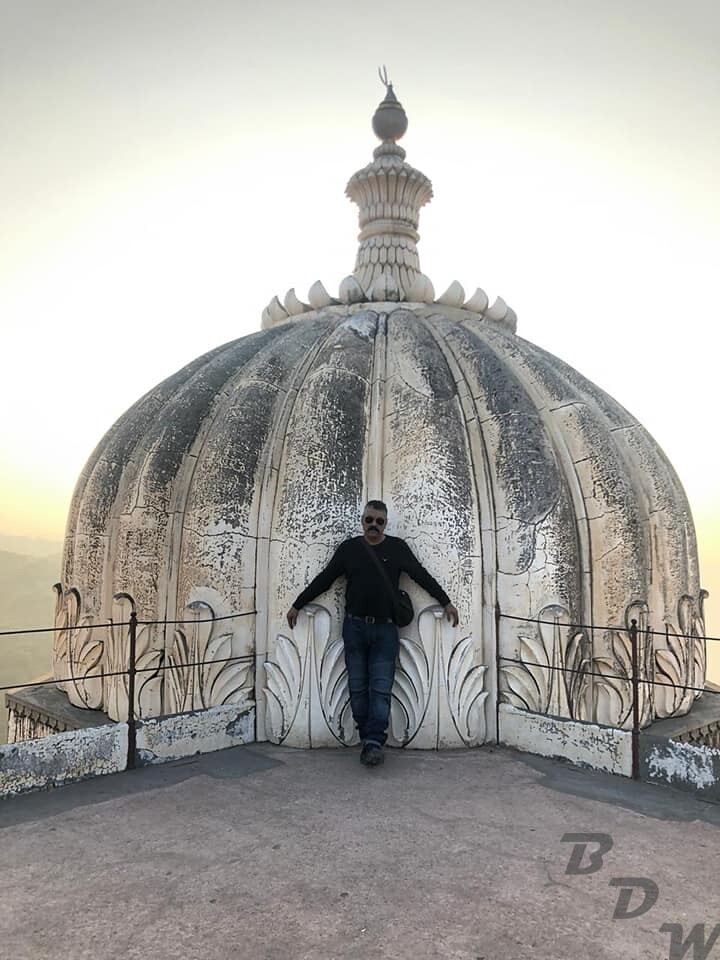 #ThoughtForTheDay
#RespectOurselves – Our Nation is a conglomeration of great culture and diversity. We need to travel, see, learn, imbibe, and respect ourselves first. Tolerance and celebration of differences in the way ahead.

#MeTime – In our daily struggle to be a good professional, husband, friend, father, son, socialite, it is important for each of us to separate some quality personal time for only ourselves, where you can pursue not what you are expected to do, but what you genuinely love doing.

#Humility – As I travel and see more, I am filled with a sense of wonder, humility, respect, and insignificance of ego. It does surprise me when I see young riders write #Conquered and #BornToRule after doing motorcycle travel. I wonder what exactly have they done other than facing themselves in some good places; leave aside the enemy.
Tomorrow, Haldighati, Nathdwara Srinathji, Eklinggi, and Udaipur calls. (All photos are from #NotMyiPhone)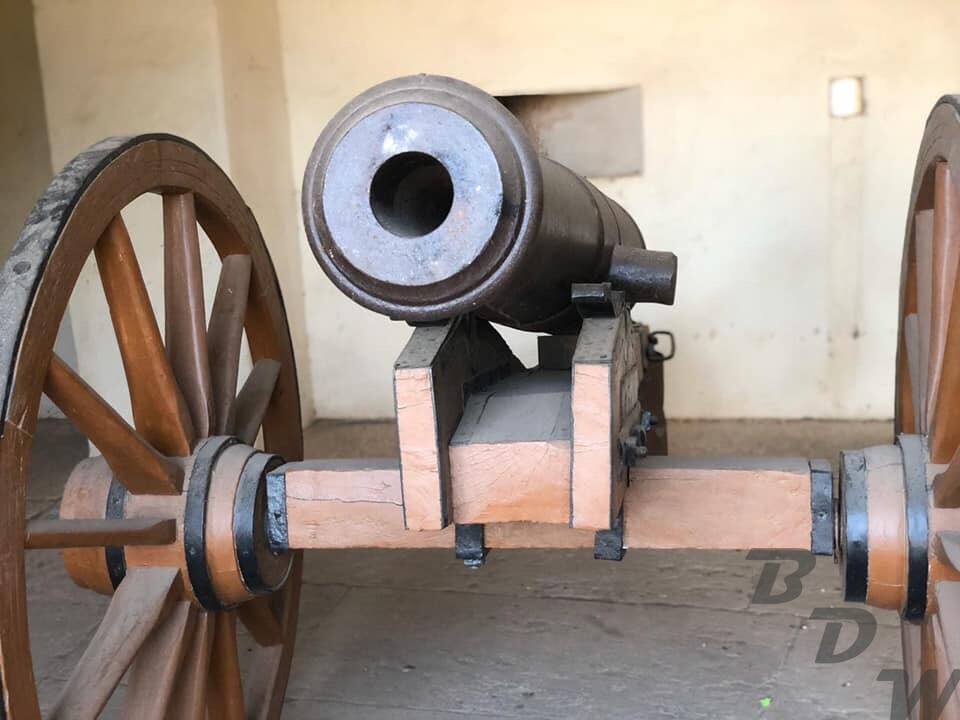 Day of a heartwarming ride through jungles, ravines, and escarpments and living the heritage and faith of Mewar. We saw the entire Haldighati complex, the Eklingi Temple complex, had darshan of Lord #Sreenathji in Nathdwara and finally landed in Udaipur.

#RoadTaken
From Kelwara (Kumbhalgarh), we rode south-westward along with the newly laid SH with fresh tarmac to village Lauseengh, wherefrom we turned left to first reach the Haldighati complex. The road is outstanding, double lane mostly along the ridgeline, forest, lakeshore, ravines and is desolate mostly. Gives a new meaning to motorcycling. Thereafter we hit the 6 lane NH 48 (and sometimes the Old NH 8) to reach Eklingi and Nathdwara. Though convenient to reach Nathdwara first followed by Eklingi, yet, we had to do the opposite owing to the strict temple timings at Shreenathji. We touched Udaipur, post last light, and our guests with the NCC Group here.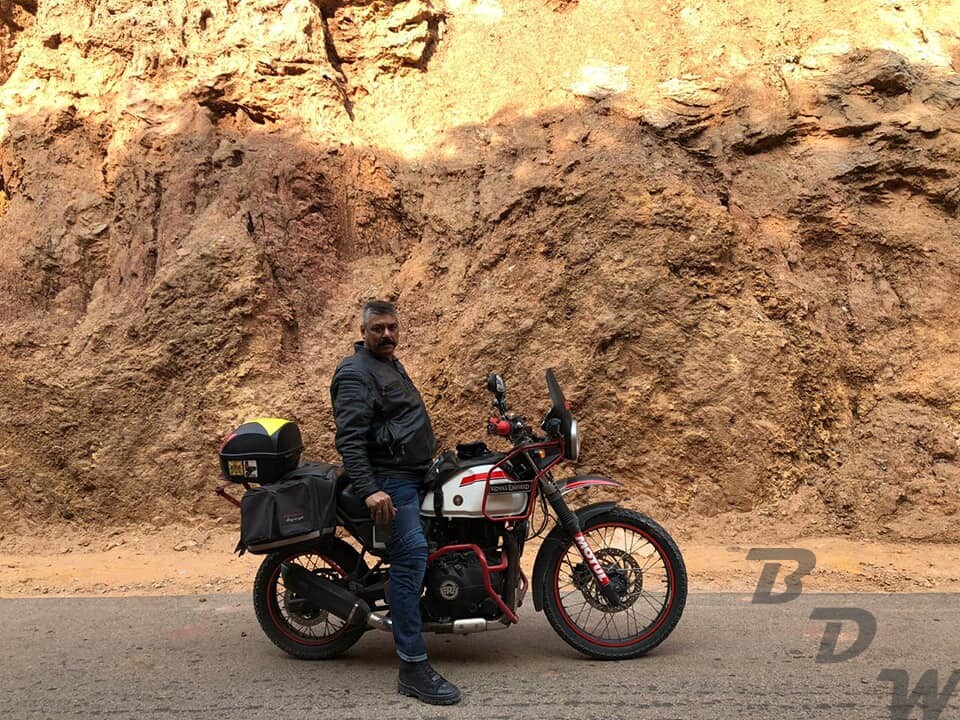 #HaldighatiComplex
Often in Rajasthan /other parts of India, we hear a few conflicting issues like:
(a) Rana Pratap won the Battle of Haldighati (Well, actually, he fought like a Tiger, but was routed by the Mughals)
(b) Rana Pratap fought against the Foreign Invader Akbar (Just bullshit… Akbar was as much Indian as Pratap)
(c) Battle of Haldighati was where Hindus fought against Muslims (Again horseshit… It was a fight of kingdoms to ensure freedom from the Delhi Mughal Sultanate. Pratap's General was the Pathan Haqim Khan Sur and Akbar's General was Raja Man Singh of Amer, Jaipur. The clash was of Siyasat / Empires, not religion).


The Haldighati complex consists of basically four spots, The Maharana Pratap #Museum, a private museum where various artifacts are kept, a short film is shown and various life incidents of Maharana Pratap are depicted through lifelike models. Next on the nearby hilltop lies the #ChetakSmarak, or the huge statue of Pratap on the back of his favorite charger Chetak who displayed unforeseen loyalty and courage to save Pratap's life by running for more than 6 km on 3 legs only and jumped across an 18 feet mountain stream and thereafter breathed his last. The Chetak #BurialMonument is also close by. The next most important point is #HaldighatiPass. It's an extremely narrow path around 20 ft wide and about 500 meters long with steep escarpment on both sides, the soil color yellow, hence the name Haldighati. It was on this narrow passage that Pratap managed to lure some of Man Singh's forces who suffered huge casualty by the tactically well placed tribal Bheel warriors who with their sharpshooting arrows showered death in the past. To date, there is a village of bheels in Mewar named #Guerilla (to commemorate the Guerilla warfare tactics of the indomitable Bheels). The #Shahibaug (Royal Garden) was the spot that was used by the Mughal army under Man Singh to concentrate, group, and regroup. #Rakt_Talai (The Pond of Blood) is the center spot of village #Khamnore, which is about 3 km by 500 meters in length and the general area where the main battle between the Mughal and Rajput armies were fought. It's one of the bloodiest battles fought in the history of mankind; and in spite of exemplary bravery, the Rajput army was routed by the Mughals. Pratap escaped hurt and here only, he promised never hereafter to live in a palace, never to sleep on a bed, never to have food on a metal plate, and never to have chappati of wheat. He lived his promise for the balance of 21 years of his life until he died at the age of 57.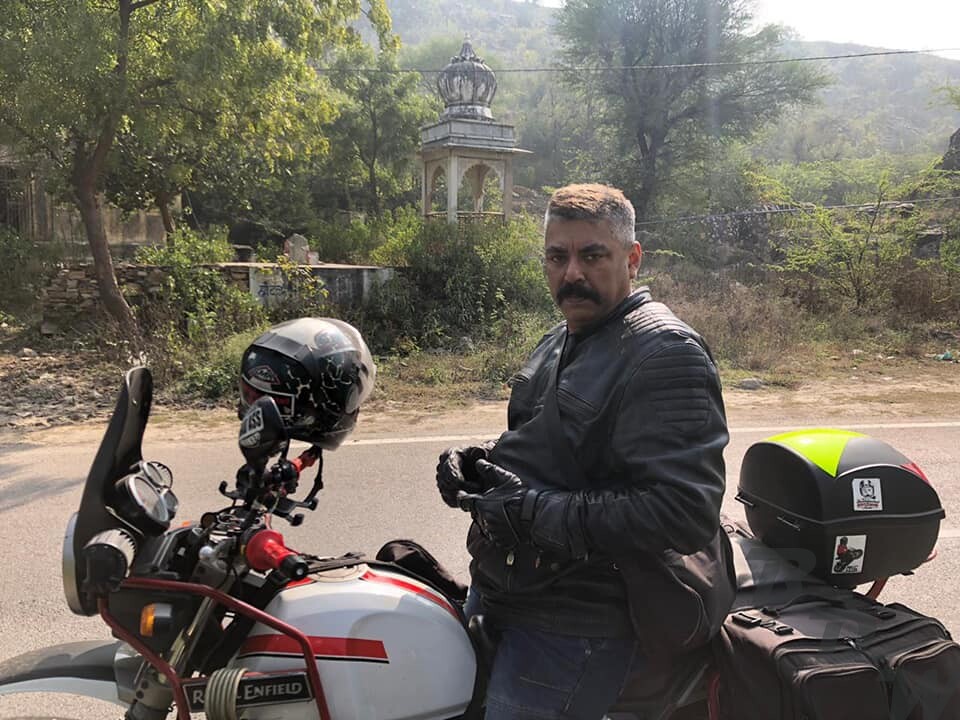 #EklingiTemple
Eklingji (a form of Shiva) is the ruling deity of Mewar, and all Maharanas rule Mewar on behalf of Eklingji. The original temple at Eklingji was constructed by the 8th-century ruler Bappa Rawal. The original temple and Vigraha (idol) were destroyed during invasions by the Delhi Sultanate rulers. The earliest extant idol was installed by Hamir Singh (14th century), who also carried out extensive renovations to the main temple. Rana Kumbha (15th century) rebuilt the temple, in addition to constructing a Vishnu temple. His 1460 inscription describes him as "the personal servant of Ekling". In the late 15th century, Ghiyath Shah of Malwa attacked Mewar and devastated Eklingji. Kumbha's son Rana Raimal defeated and captured him, and obtained a ransom for his release. With this ransom, Raimal patronized the last major rebuilding of the temple complex and installed the present murti (Black Shivling with four faces) at the main temple. Originally, the temple likely belonged to the Pashupata sect and was subsequently in the custody of the Nath sect. In the 16th century, it came under the control of the Ramanandis. Photography is strictly not allowed there, but we managed to a few surreptitious snaps.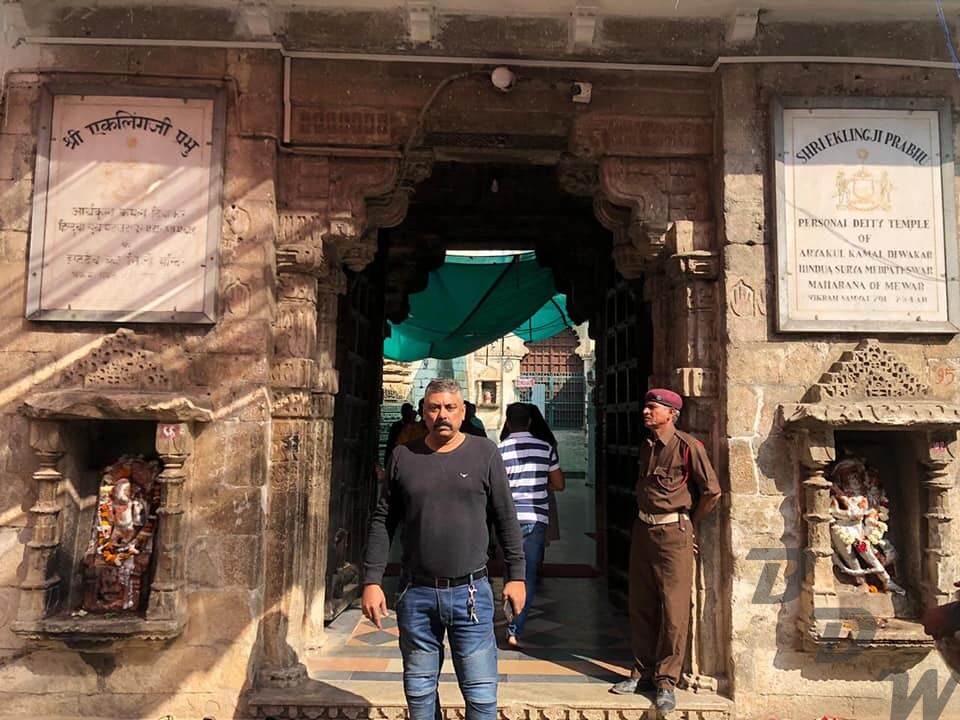 #Nathdwara_Shreenathji
This town is famous for its temple of Krishna which houses the deity of Shrinathji, a 14th-century, 7-year-old "infant" incarnation of Krishna. The statue is not man-made but was found in the same state naturally on the face of Govardhan Hills. The deity was originally worshiped at Mathura and was shifted in 1672 from Govardhan hill, near Mathura along the holy river Yamuna after being retained at Agra for almost six months. Literally, Nathdwara means 'Gateway to God'. Nathdwara is a significant Vaishnavite shrine pertaining to the Pushti Marg or the Vallabh Sampradaya or the Shuddha Advaita founded by Vallabha Acharya, revered mainly by people of Gujarat and Rajasthan. Vitthal Nathji, son of Vallabhacharya institutionalized the worship of Shrinathji at Nathdwara. The temple has strict timings, and there is a substantial queue for darshan. We were warned by locals not to fall prey to the Rs 500 VIP darshan, and we ourselves managed to have a very satisfying darshan of Shreenathji and saw the entire temple by ourselves.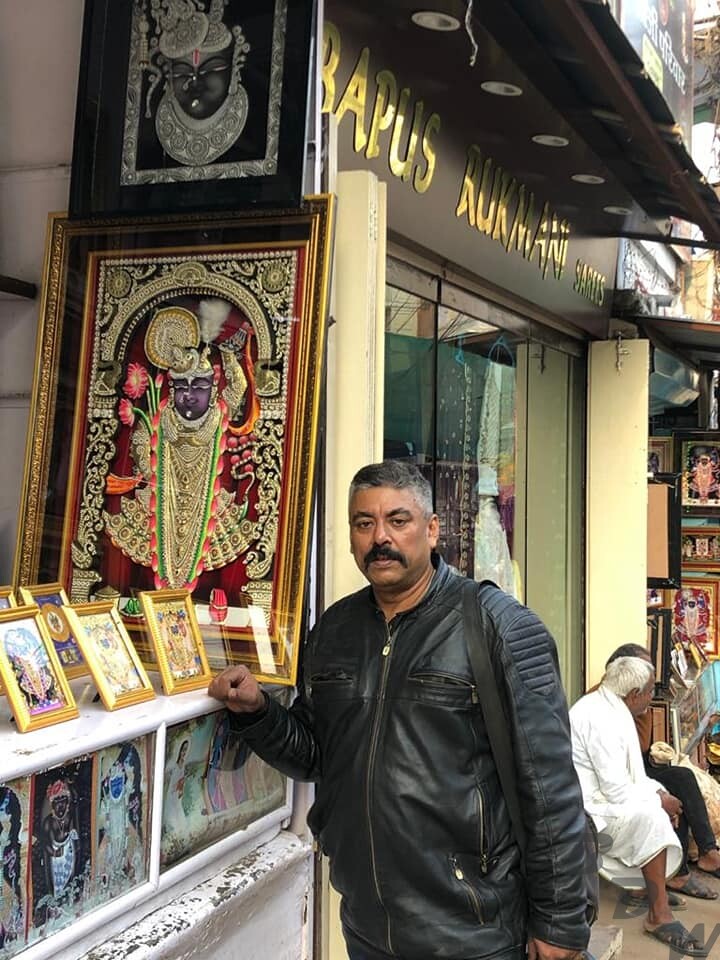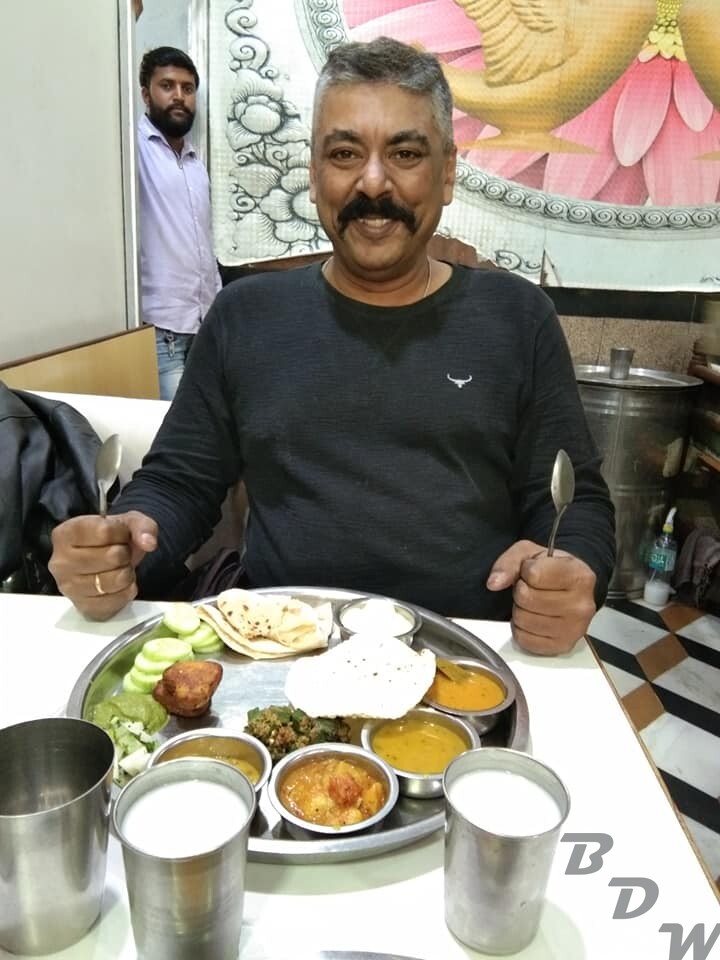 #ThoughtsForTheDay
Legends, Legacy, and Faith are all constituents of courage. Even today, we soldiers push ourselves by thinking and saying… "If Pratap could face such hardship, so can I. If Shivaji Maharaj could think out of the box, so can I". Legacy is not just stories… They inspire us to better ourselves and our society every day. We land up in Udaipur after the last light. Tomorrow is dedicated to understanding the Lake City of India.
Today is dedicated solely to understanding Udaipur, the heart of Rajput culture. Udaipur has a romance of setting unmatched in Rajasthan and arguably in all India – snuggling beside tranquil Lake Pichola, with the misty ridges of the Aravalli Range stretching away in every direction. Fantasy palaces, Havelis, temples, and countless narrow, crooked, timeless streets add the human counterpoint to the city's natural charms. There's the serenity of boat rides on the lakes, the bustle and color of bazaars, a lively arts scene, the quaint old-world feel of its heritage hotels, tempting shops, and some lovely countryside to explore on wheels, feet, or horseback. Udaipur's tag of 'the most romantic spot of India' was first coined in 1829 by Colonel James Tod, the East India Company's first political agent in the region. Today the romance is wearing slightly thin as ever-taller hotels compete for the best view and traffic clogs ancient thoroughfares. We took time to explore in details the following:
#City_Palace.
Surmounted by balconies, towers and cupolas towering over the lake, the imposing City Palace is Rajasthan's largest palace, with a facade 244 m long and 30 m high. Construction was begun in 1599 by Maharana Udai Singh II, the city's founder, and it later became a conglomeration of structures (including 11 separate smaller palaces) built and extended by various maharanas, though it still manages to retain a surprising uniformity of design.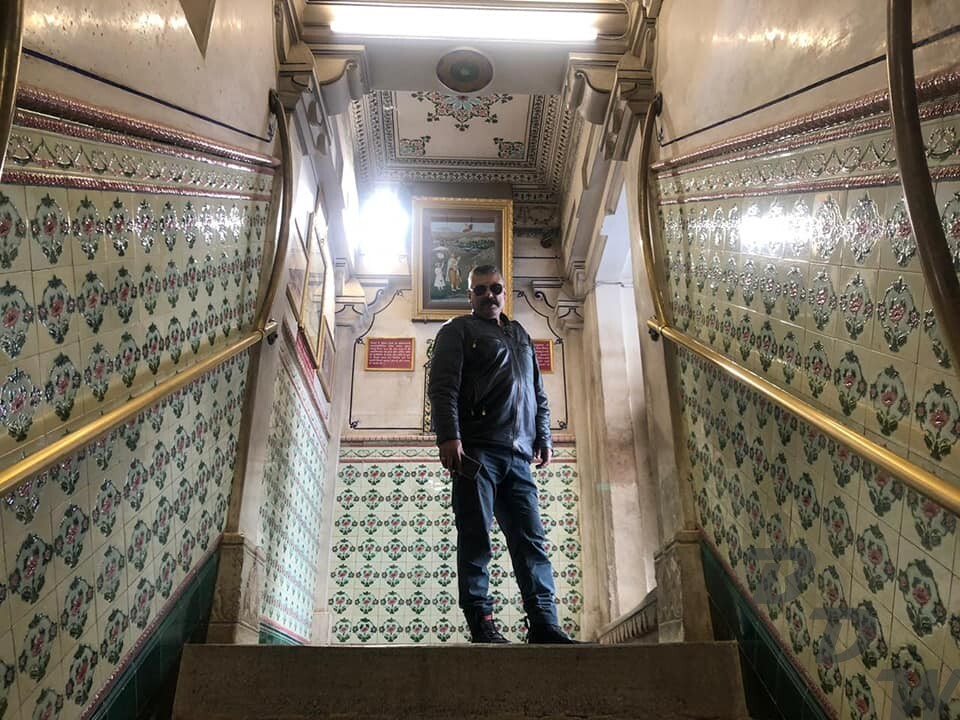 #City_Palace_Museum
The main part of the City Palace is open as the City Palace Museum, with rooms extravagantly decorated with mirrors, tiles and paintings, and housing a large and varied collection of artifacts. It's entered from Ganesh Chowk, via Manek Chowk. The City Palace Museum begins with the Rai Angan (Royal Courtyard), the very spot where Udai Singh met the sage who told him to build a city here. Rooms along one side contain historical paintings, including several of the Battle of Haldighati. As you move through the palace, highlights include the Baadi Mahal (1699), where a pretty central garden gives fine views over the city. Kishan (Krishna) Vilas has a remarkable collection of miniatures from the time of Maharana Bhim Singh. The story goes that Bhim Singh's daughter Krishna Kumari drank a fatal cup of poison here to solve the dilemma of rival princely suitors from Jaipur and Jodhpur who were both threatening to invade Mewar if she didn't marry them. The Surya Choupad features a huge, ornamental sun, the symbol of the sun-descended Mewar dynasty, and opens into Mor Chowk (Peacock Courtyard) with its lovely mosaics of peacocks, the favorite Rajasthani bird. The southern end of the museum comprises the Zenana Mahal, the royal ladies' quarters, built in the 17th century. It now contains a long picture gallery with lots of royal hunting scenes (note the comic strip–style of the action in each painting). The Zenana Mahal's central courtyard, Laxmi Chowk, contains a beautiful white pavilion and a stable of howdahs (seat for carrying people on an elephant's back), palanquins and other people-carriers.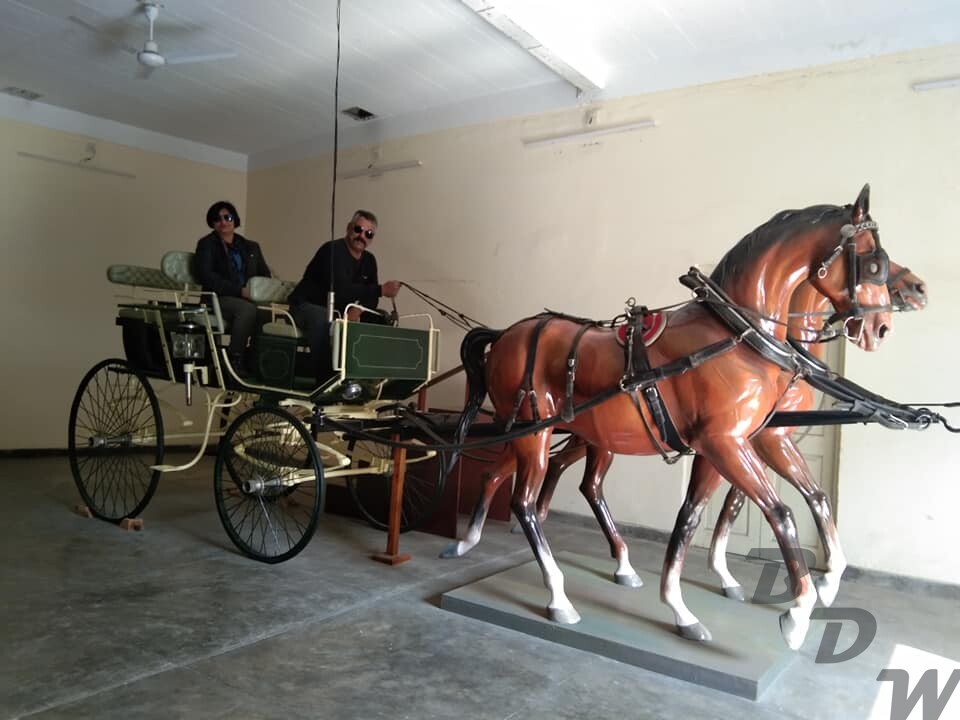 #Lake_Pichola
Limpid and Large, Lake Pichola reflects the grey-blue mountains on its mirror-like surface. It was enlarged by Maharana Udai Singh II, following his foundation of the city, by flooding Picholi village, which gave the lake its name. The lake is now 4km long and 3km wide, but remains shallow and dries up completely during severe droughts. The City Palace complex, including the gardens at its southern end, extends nearly 1km along the lake's eastern shore.

#Lake_Palace
Today, India's most expensive hotel with the royal suite costing Rs 6 lakh per night, owned by the Royal family and managed by the Taj group of hotels. Entry is not allowed, though from the lake only, the palace appears to be a jewel in the crown of Udaipur.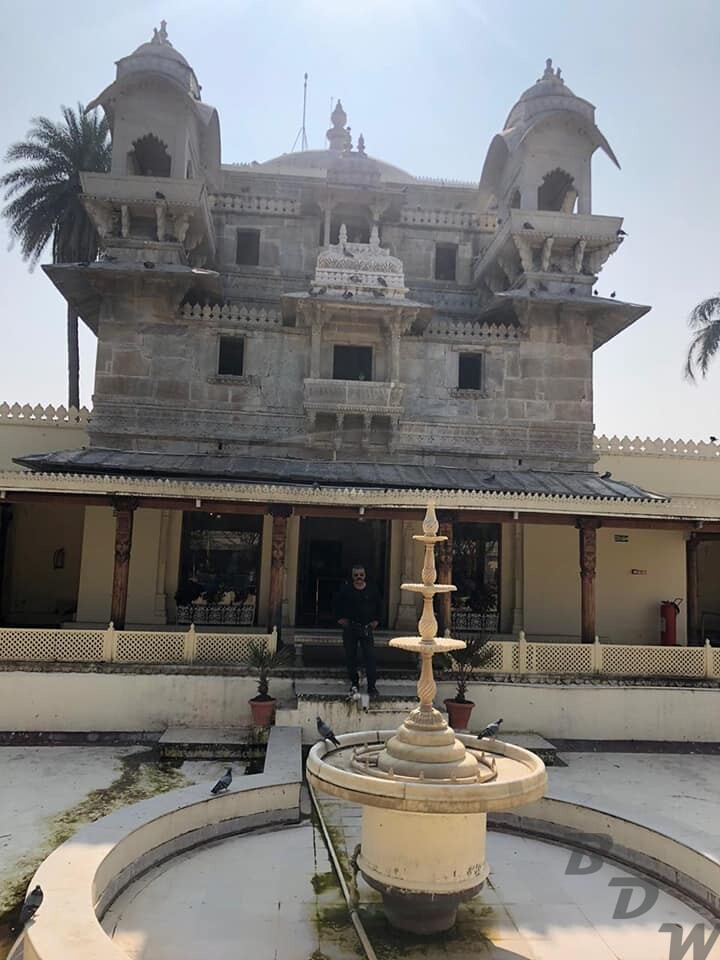 #FatehPrakash
Restored Durbar Hall (royal reception hall) in the City Palace is one of India's most impressive, with some of the country's biggest chandeliers. The walls display weapons and portraits of former maharanas of Mewar, who come from what is believed to be the oldest ruling dynasty in the world, spanning 76 generations. Entry to the Durbar Hall is included with a ticket to the Crystal Gallery.

#CrystalGallery
Houses rare crystal that Maharana Sajjan Singh ordered from F&C Osler & Co in England in 1877. The maharana died before it arrived, and all the items stayed forgotten and packed up in boxes for 110 years. The extraordinary, extravagant collection includes crystal chairs, sofas, tables, and even beds. The rather hefty admission fee also includes entry to the grand Durbar Hall.

#JagmandirIslandPalace
The palace on Jagmandir Island, about 800m south of Jagniwas, was built by Maharana Karan Singh II in 1620, added to by his successor Maharana Jagat Singh, and then changed very little until the last few years when it was partly converted into another (smaller) hotel. When lit up at night it has more romantic sparkle to it than the Lake Palace. As well as the seven hotel rooms, the island has a restaurant, bar, and spa, which are open to visitors.

#SajjangarhPalace
Perched on top of a distant hill like a fairy-tale castle, this melancholy, neglected late-19th-century palace was constructed by Maharana Sajjan Singh. Originally an astronomical center, it became a monsoon palace and hunting lodge. Now government-owned, it's in a sadly dilapidated state, but visitors stream up here for the marvelous views, particularly at sunset. It's 5km west of the old city as the crow flies, about 9km by the winding road.

#VintageAndClassicCar
The maharanas' car collection makes a fascinating diversion, for what it tells about their elite lifestyle and for the vintage vehicles themselves. Housed within the former state garage are 22 splendid vehicles, including the beautiful 1934 Rolls-Royce Phantom used in the Bond film Octopussy, and the Cadillac convertible that whisked Queen Elizabeth II to the airport in 1961.

#BagoreKiHaveli
This gracious 18th-century haveli set on the water's edge at Gangaur Ghat was built by a Mewar prime minister and has since been carefully restored. There are 138 rooms set around courtyards, some arranged to evoke the period during which the house was inhabited, while others house cultural displays, including – intriguingly enough – the world's biggest turban.

#FatehsagarLake
One kilometer north of Lake Pichola, this lake is ringed by hills and is a popular local hang-out. It was dammed in 1678 by Maharana Jai Singh but reconstructed by Maharana Fateh Singh in 1888 after heavy rains destroyed the dam. A pleasant drive winds along the east bank, where you can take boat or camel rides. In the middle of the lake is Nehru Park, a garden island.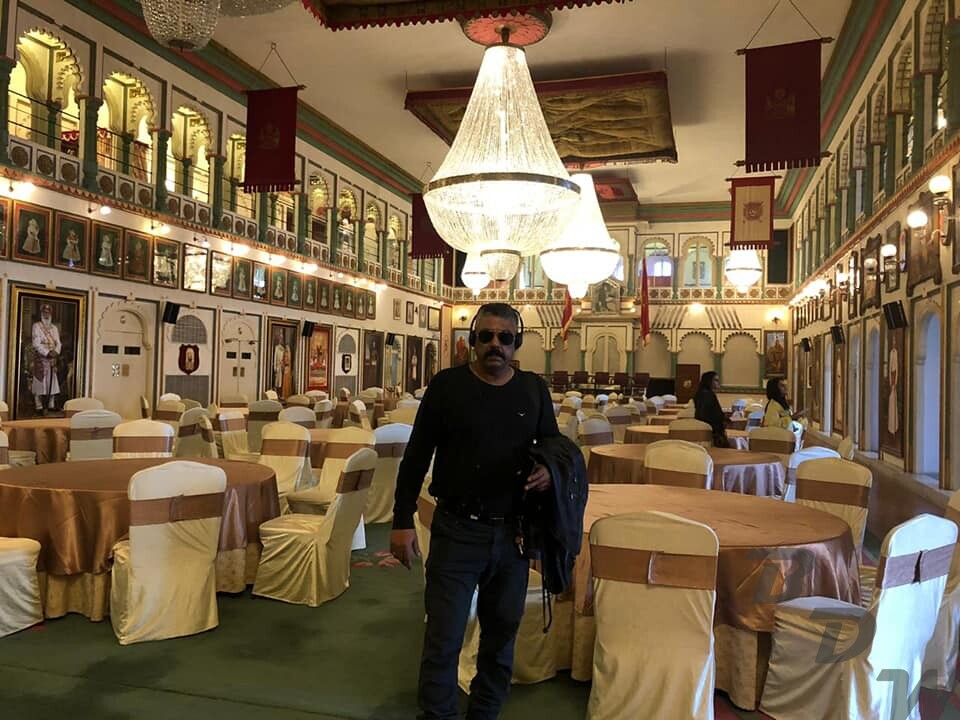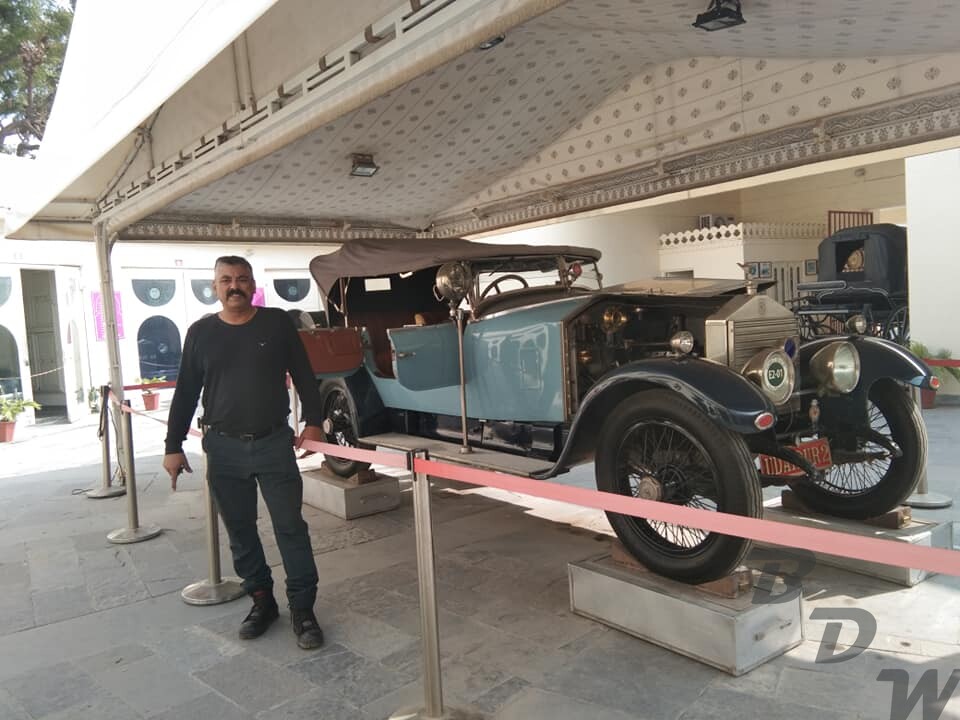 #ThoughtForTheDay
Udaipur is very expensive. Just to see things, you will spend a huge amount of money. And perhaps, that is the only reason why. You can see something worthwhile; otherwise, we Indians are very capable of coming in hordes of million in the garb of traveling and shitting and farting and pissing and spitting and masturbating on heritage. That brings me to a very debatable statement… "If the Government /agency wants to maintain heritage, Don't make it cheap. Cheap sustainable tourism will destroy nature, destroy flora and fauna, destroy heritage. Cheap tourism is perhaps NOT the way ahead."
Tomorrow, #Mount_Abu and #Dilwara calls.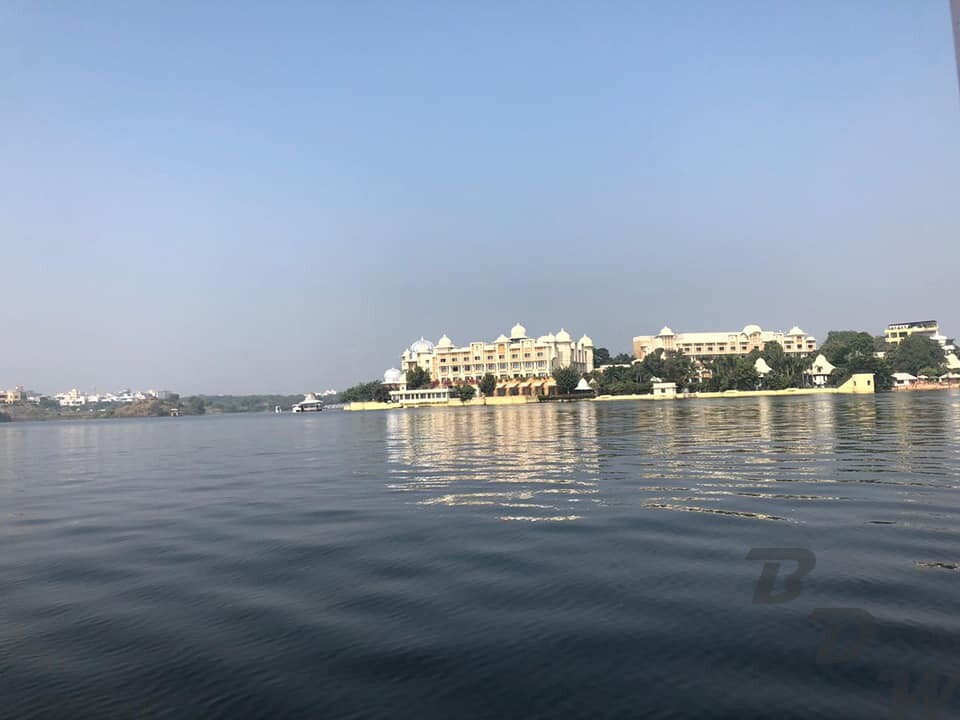 #RouteTaken
From Udaipur hullabaloo, we used the GPS to hit NH 27 and had a straight run to Mount Abu. The road is wide and outstanding, and perhaps a dream runs for Superbikes. The final 24 km of Hillclimb is picturesque and satisfying. We were guests with an Infantry Battalion stationed in Mt Abu.

#MountAbu
For its salubrious clime, Mount Abu is often referred to as 'An Oasis in the desert state of Rajasthan'. It is a little unassuming hill station, but then considering the topography of the entire region it gives a feel of a gentle breeze in the midst of desert around. This is perhaps the only hill station of Rajasthan and maybe, North-Western India. Mt. Abu was also the home of many saints and sages in ancient times. Rishi Vashishth performed a yagna (fire sacrifice) at this place to create the four Agnikul Rajput clans to protect the earth from the demons. According to the legends, all the three hundred and thirty million gods and goddesses of the Hindu pantheon used to visit this holy mountain. The British in India used it as a sanatorium for their troops and as HQ for the British resident. Mount Abu, as a hill station, is nondescript and may not be very fascinating for a normal tourist but for those with an eye for architecture, once visited, it is sure to remain etched in their memories forever. The Dilwara temple is reason enough to prompt the art aficionados to visit Mount Abu just for marveling at this architectural wonder.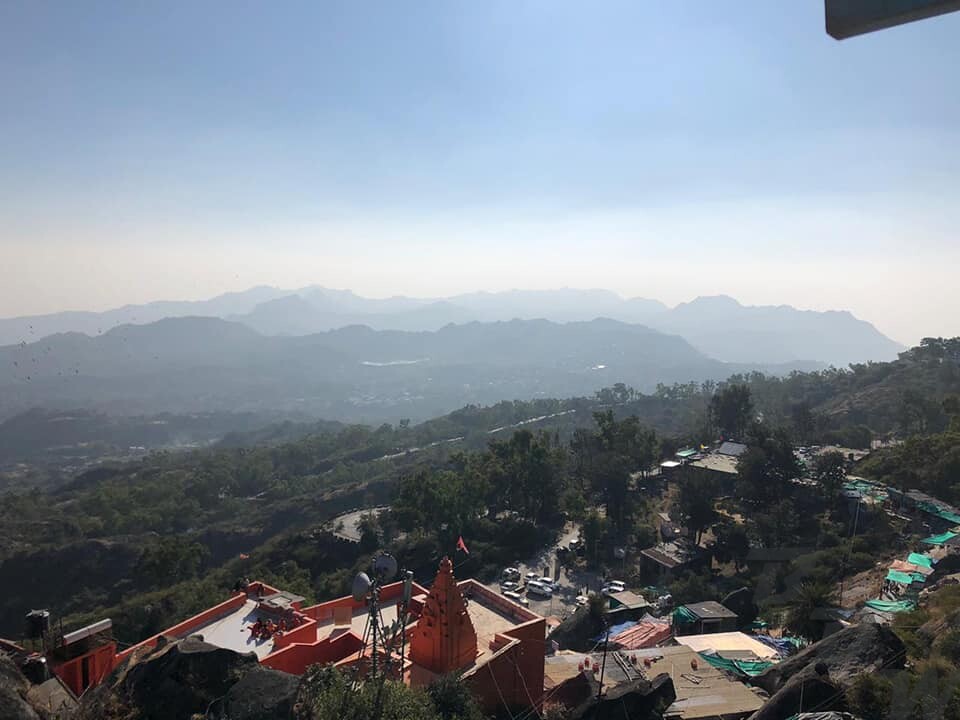 #GuruShikhar
A peak in the Arbuda Mountains is the highest point of the Aravalli Range. It rises to an elevation of 1,722 meters (5,650 ft). It is 15 km from Mount Abu and a road leads almost to the top of the mountain. It is named Guru-Shikhar or 'the peak of the guru' after Dattatreya, an incarnation of Vishnu, and a cave at the summit contains a temple dedicated to him, plus one dedicated to his mother, Anasuya, wife of sage Atri nearby.

#NakkiLake
Locally known as the Nakki Jheel is a paradise for nature lovers. Flanked by amazing natural wonders, this lake is truly a gem of Mount Abu. It is one of the first man-made lakes in India with a width of a quarter of a mile. Located in the center of the hill station, the fascinating lake is surrounded by lush greenery, mountains, and strangely shaped rocks. Nakki Lake is associated with many legends. As per the first legend, the lake was built by Gods to protect themselves from their enemy, the Bashkali demon. The second legend is based on the love story of the sage Rakshiya Balam. There was a king who ordered that whoever dug a lake with his nails overnight, would marry his daughter. The sage managed to do so, remains an inspiration for future couples. Mahatma Gandhi's ashes were immersed here on 12 February 1948 and Gandhi Ghat was constructed nearby. It is also considered as the love lake of Mount Abu since the clean blue waters with verdant surroundings give a romantic feel. It is also said to be the sacred lake for the proud Garcia Tribe. There is the famous Toad Rock on a hill nearby which looks like a toad about to jump in the lake. By the side of Nakki Lake is a path leading to Sunset Point.
#DilwaraJainTemples
Located about 2½ kilometers from the settlements, these Jain temples were built by Vimal Shah and designed by Vastupala, Jain ministers of Dholka, between the 11th and 16th centuries and, are famous for their use of white marble and intricate marble carvings. They are a pilgrimage place of the Jains, and a popular general tourist attraction. Although Jains built many beautiful temples at other places in Rajasthan, the Dilwara temples are believed to be the most beautiful example of architectural perfection. The temples have an opulent entranceway, the ornamental detail spreading over the minutely carved ceilings, doorways, pillars, and panels is simply marvelous. There are five temples in all, each with its own unique identity. All the five temples are enclosed within a single high walled compound. Vimal Vasahi, dedicated to the first Jain Tirthankara, Shri Rishabhadev. Luna Vasahi, dedicated to the 22nd Jain Tirthankara, Shri Neminatha. Pittalhar, dedicated to the first Jain Tirthankar, Shri Rishabhadev. Parshvanath, dedicated to the 23rd Jain Tirthankara, Shri Parshvanatha. Mahavir Swami, dedicated to the last Jain Tirthankara, Shri Mahaviraswami. Photography is strictly not allowed, how I got my photos is a mystery.
#ThoughtsForTheDay
India has numerous places of religious interest, and there are hardly any places left without a religious overture. Our culture remains that, "If you bow down with respect towards a stone, the stone becomes God. The stone is not important, respect is important." Tomorrow #BulletBaba (Om Banna) calls.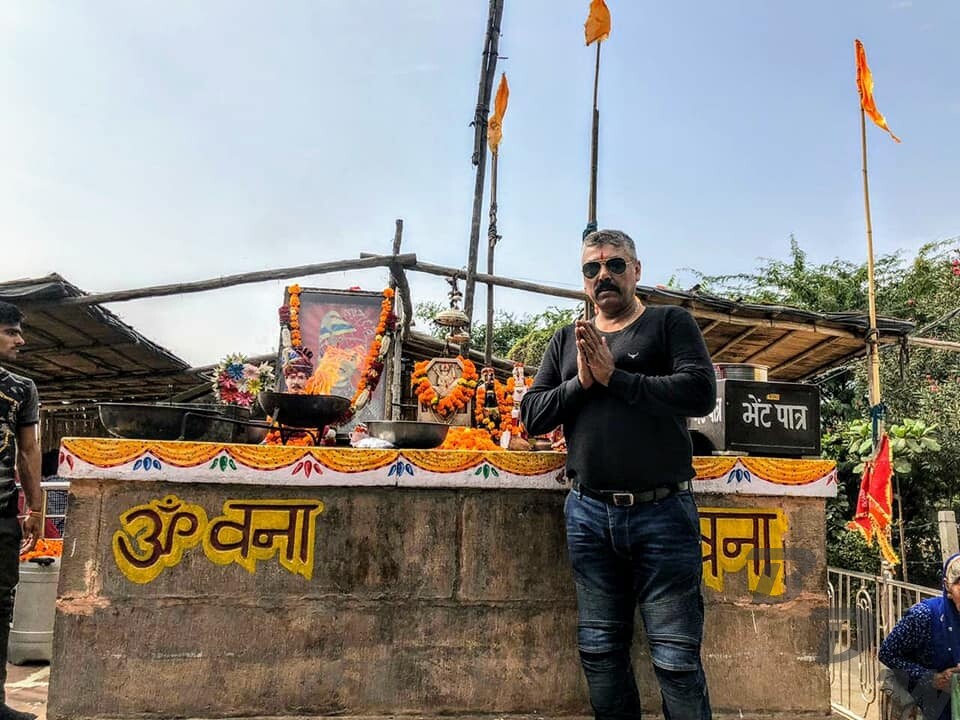 In front of my favourite Bullet baba, OM BANNA, the patron saint of all Bikers. On 2 December 1991, Om Banna (formerly known as Om Singh Rathore; banna, a honorary word used for Rajput youth) was travelling from the town of Bangdi near Sanderao of Pali, to Chotila, when he lost control of his motorcycle and hit a tree. He died on the spot whereas the motorcycle fell into a nearby ditch. The morning after the accident, local police took the motorcycle to a nearby police station. The next day it was reported to have mysteriously disappeared from the station and was found back at the site of the incident. Police, once again, took the motorcycle, this time emptying its fuel tank and putting it under lock and key. Despite their efforts, the next morning it again disappeared and was found at the accident site. Legend says that the motorcycle kept returning to the same ditch. It thwarted every attempt by police to keep it at the local police station; the motorcycle always returned to the same spot before dawn. This came to be seen as a miracle by local population, and they began to worship the "Bullet Bike." News of the miracle motorcycle spread to nearby villages, and later they built a temple to worship it. This temple is known as "Bullet Baba's Temple." It is believed that Om Banna's spirit helps distressed travellers.
Every day nearby villagers and travelers stop and pray to the bike and its late owner Om Singh Rathore. Those who pass by stop to bow their heads leave offerings in honor of the helpful spirit, and some drivers also offer small bottles of alcohol at the site. It is said that a person who does not stop to pray at the shrine is in for a dangerous journey. Devotees also apply the 'tilak' mark and tie a red thread on the motorbike. Local people sing folk songs in the name of Om Banna. The tree that caused Om Banna's death remains ornamented with an offering of bangles, scarves, etc. Offerings include Incense sticks, flowers, coconut, liquor, red thread and sweets. An eternal flame is kept at the shrine.
Our 5 day, 1500 km Mewar ride comes to an end. On our way back, we made it a point to pay respect to #Om_Banna, #Bullet_Baba, the Indian patron saints of all Indian Bikers. The last day was a long one, about 570 km. So what are my thoughts at the end of this 5 day journey ??
#Riding_with_a_Woman_Officer
I in my life, rode for the first time such long distance with a Woman Officer of the same rank. In Services, we never distinguish between Officers, irrespective whether they are men/ women; its always an Officer first. so the terms "woman-officer" or "man -officer" are actually misnomers. So that part was easy, since ingrained. But what about Biking?? Well… At 5.5 ft height, a few thirty kgs lighter than me, she was riding a motorcycle which was around 10 kg heavier than Shwet_Agni. She is a #Hard_core Biker, and a true representative of the #Pink_City_Bikernis. Her handling of motorcycle is professional, deft and much better than most guys that I know. With honour, discipline, punctuality, perseverence, never give up attitude deeply ingrained as with the Services cadre; and capability to take on 3 male idiots alone… She is a true blue Bulleteer. She used to literally scold me everytime I lit up a smoke, and took care of the entire planning, preparation and logistics of the ride single handedly; I was just an accompaniment. #Respect
#Women_in_Rajasthan
Women in Eastern, Western, Southern, Central parts of India have a different places in the society. Without judging whats good or bad… My view is that "Equality and Respect is not same, but mutually inclusive". In Rajasthan… Women are highly Respected, but they are not equal to men, I feel, NE India has a lot to teach the rest of India about this interlinking of Respect and Equality.
#Tourist_Hordes
The more people visit a place… The more the tourist are unhappy, nature and heritage gets severely damaged, however, some income is generated for locals. The Herculian task for the authorities may be to find a middle path… between cheap tourism and 5-star culture.